Pony for Sale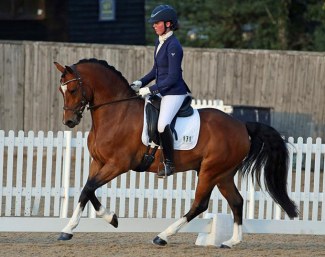 Name: RSC The Ogopogo
Breed: SPSS British Sports Pony
Date of Birth: June 2014
Sire: Ceulan Calon Lan (Welsh A)
Dam: Fabienne (HANN)
Dam Sire: Feiner Stern x World Cup I
Gender: gelding
Height: 146.5 cm
Asking price: 

OIRO £40,000
RSC The Ogopogo is the British Dressage Young Pony Champion as a 4, 5 and 6 year old. This proven and talented young pony has also added the Nexgen 6-year pony champion's title to his tally. A star for an FEI future.
Serious competition pony for competent ambitious teenager or small adult. A real FEI prospect.
This pony has real 'look at me' quality combined with rideability, lovely character and great attitude.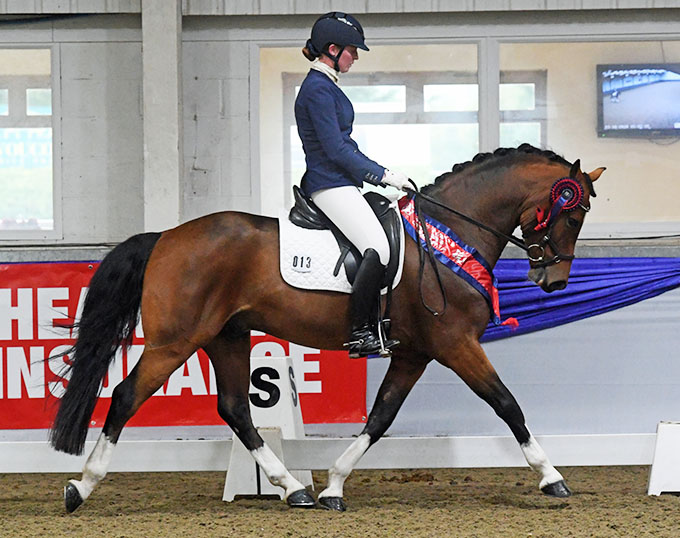 Pogo has qualified for elementary winter regionals in just two outing with scores up to 77%. He has been a consistent winner of young pony classes, again consistently scoring in the 70's, these classes have given him the opportunity to compete at premier leagues and big shows with atmosphere, setting him up with invaluable experience for his career.
Pogo enjoys a variety of work, he likes to jump and go cantering in the fields, he has attended fun rides and been xc schooling. He is really good to hack alone and in company, and he is good in traffic. Pogo has been carefully and sympathetically trained and is currently working at medium level, he has a super ground covering walk, a big uphill canter with good ability to collect and is established in the trot lateral work.
This cheeky and loveable pony is looking for a home where he can be a part of the family as well as a top competitor.
Prolific winner in hand as a youngster and has won multiple Championships in Sport Pony, Welsh Part Bred and Pony classes.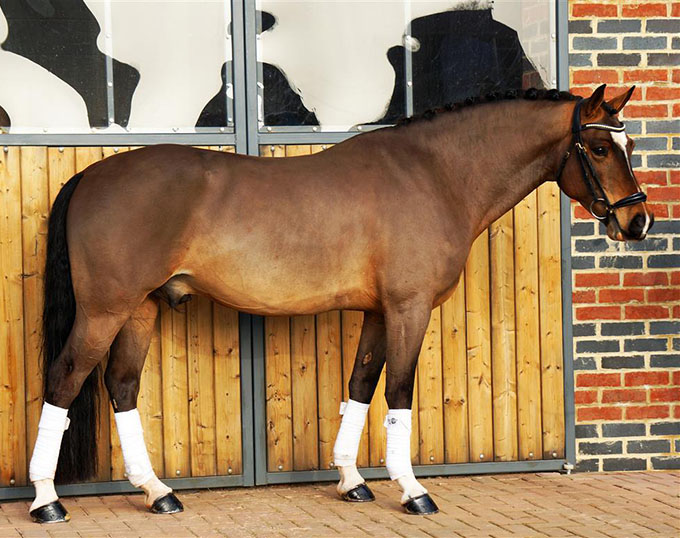 Sold with 33 doses (6 straws per dose) of frozen semen, in storage with Stallion AI. WFFS Free.

Has full set of clean x-rays in Feb 2021, available to view.
A top-class home is a priority.
Located in the U.K.


Contact Info
Bryony Goodwin
Tel: +44 (0) 7779 307174 (best to WhatsApp due to poor signal)