Horse for Sale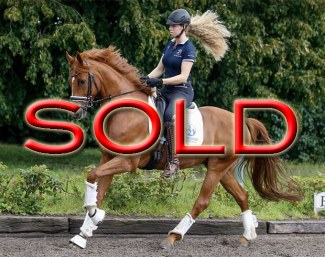 Name: Sarotti No 1
Breed: Hanoverian 
Year of Birth: April 2014
Sire: Sarotti Mokka Sahne
Dam Sire: Cavallieri xx
Gender: gelding
Height: 168 cm
Beautifully bred 6-year old Hanoverian gelding offered for sale by the breeder.
Sarotti No 1 is training at M-level schooling very talented flying changes. He has light-footed movements and a high rideability. He has a ground covering walk and his hind legs  always move under the body in trot and canter.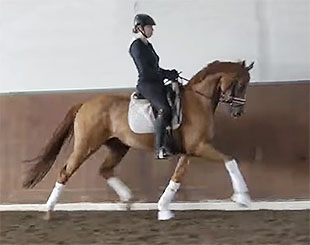 He is trained in a very gentle and age appropriate way. Sarotti No 1 is a super quick learner and plays with the tempi changes. He is soft in the mouth, goes easily in a snaffle or double bridle.
He would make a perfect junior-young riders horse or adult amateur horse as he is totally uncomplicated to handle and ride. He is not spooky at all, inside, outside and in new surroundings. 
This is a wonderfully talented horse ready for FEI level competitions.
Based in Hamm-Lippetal, Germany