Pony for Sale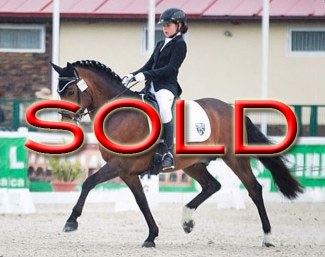 Name: Sophienhof's Maroon
Breed: German Riding Pony
Year of Birth: 2005
Sire: Sophienhof's Marok
Dam: Marusha
Dam Sire: Parks Taron
Gender: Stallion
Height: 147 cm
Sophienhof's Maroon is a beautifully bred German Riding Pony stallion. He has a proven international show record and will have competed at two, consecutive European Pony Championships (2019, 2020).
Bred in Holstein, Germany, this bay stallion is licensed with the Danish New Forest Pony Breeding Association. He won his performance and licensing test with a 10 for temperament, character and behavior and a 9,5 for rideability and capacity in dressage.  As a 5-years old he was named  "Stallion of the year". Maroon has 64 registered offspring in Denmark.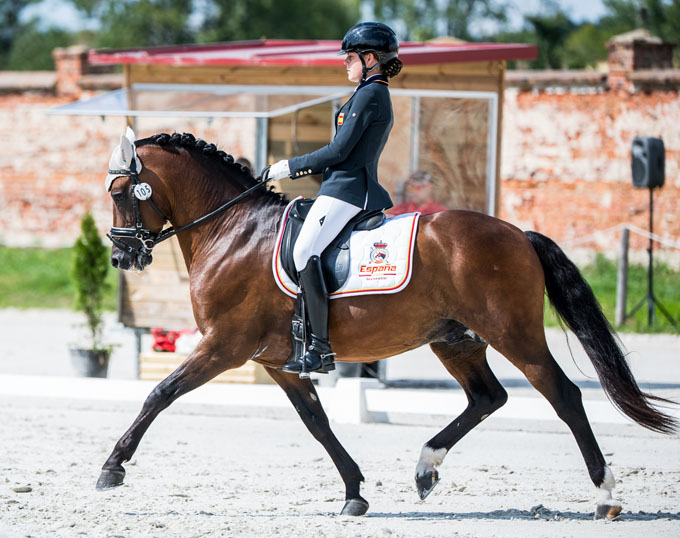 Maroon is a very well-behaved stallion, who has led his rider to two times European Championships in a very short time-frame. He is a real gentleman, teaching his rider how to become a great rider. 
He has a great temperament, is always easy to handle, both at home, while hacking in the woods or at competitions. Even though he is a stallion, he is safe and can easily be handled by the young child.
Maroon was originally trained by Josefine Hoffmann, who now rides on the Danish National team for U25 Grand Prix with World Young Horse Champion Hønnerups Driver.
With his current rider and owner of three years, Maroon has built up a proven international and national show record. He has been a member of the Spanish team at the 2019 European Pony Championships in Strzegom, Poland and became the first reserve for the individual Kur to Music finals. He won the gold medal at the 2019 Spanish Youth Championships and silver at the 2019 Spanish Pony Championship. He won the Kur to Music at the 2019 CDI-P Madrid. At the CDI Segovia he scored 70.475% in the Kur.
Maroon is selected for the Spanish team for the 2020 European Pony Championship in Budapest at the end of August.
It is with great sadness in our hearts that we have to say goodbye to a great companion and friend of 3 years. Maroon is the ideal schoolmaster to take another ambitious pony rider to great success.
Currently located near Girona in northern Spain.
Pony will move to Denmark as of September 2020 after competing at the European Pony Championship in Budapest on 26-30 August