British Columbia, Canada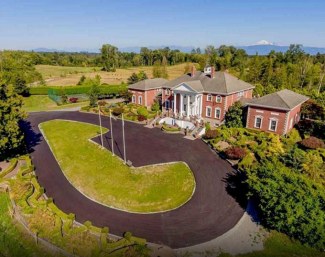 Luxurious Country Estate . Private. Gated. Safe.
Looking for your very own country sanctuary? Welcome to Serenity Ridge. 12,400 sq ft , 5 bed/7 bath Estate Home with Separate Caretaker's Residence. 47.35 Acre Property. Coastal Mountain views. Radiant Heating. UV Water filtration. The possibilities are endless for this property.... Equestrian. Greenhouse. Vineyard. You decide.
Due to recent home building size restrictions implemented by the Province of British Columbia, you will never have the option to build a Luxury Estate Home this size ever again. This truly is a one of a kind opportunity for that discerning buyer.
Cascadia Ridge
Exclusive Equestrian Estate just down the road from International show venue Thunderbird Show Park that hosts shows in all disciplines year round for all levels.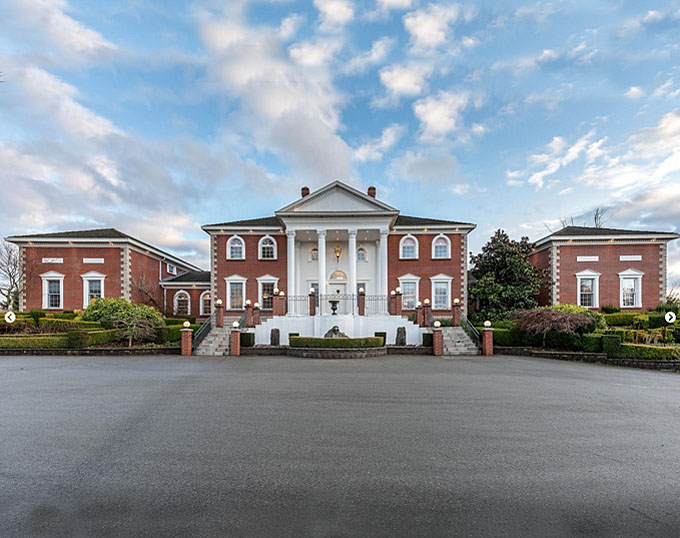 Property located by the Langley Regional Riding trail that leads into Campbell Valley riding park with cross country fences , free use arenas and endless trails and also by the trail to beautiful Aldergrove Lake Park with scenic riding trails. Just 15 Minutes to the beaches in White Rock and 45 Minutes to Vancouver.
Located in Langley, the horse capital of BC.
Endless pastures that are drained for year round pasture use and are seeded with special horse grass/hay that does not get poisonous mold when grazed, grass seeds chosen according to latest scientific research.
Owner builds German equestrian centers in North America, building site and plans are ready for a beautiful luxury equestrian center, unique in North America or bring your own custom design.
Owner offers to build turn-key after property is sold.
Overlook the endless pastures from the mansion and watch your horses graze with mountain views from everywhere on the property and the house, with mount Baker sitting in the background majestically painting the perfect picture.
The Historic Otter Farm Trail
Property is located on 248 street which is called "The Historic Otter Farm Trail". Beautiful farm businesses and shops stretch along it, so it is a prime location for your boarding business and additional farm or winery. Large parcels like this area already a limited edition but with the majestic colonial mansion , spanning 12,500 sqft it is a rare gem as no homes over 5400sqft are allowed on farm land.
The property includes a second home , which is also not allowed to add to new constructions anymore. It includes a fully established shop with hoist and inbuilt air and outdoor shelter for farm machines.
After training your horses, relax in the indoor pool, dry or wet sauna or the hot tub.
There is also a tennis court next to the mansion and a large outdoor BBQ area for large gathering with oversized BBQ with direct gas connection from the house. The mansion sits in the middle of the acreage surrounded by a landscaped cedar hedge and beautiful British gardening architecture , giving the utmost privacy, away from the road and neighbors.
There is a second road frontage on a dead road on the other end of the property should you need a second entrance and driveway for any farm business or boarders.
This is truly a rare occasion to buy you dream equestrian property almost right next to Vancouver and the Ocean in the heart of horse country.
Location: 558 248th Street, Langley, British Columbia.
Listed at $16,900,000 CDN
Real Estate Agent