Pony for Sale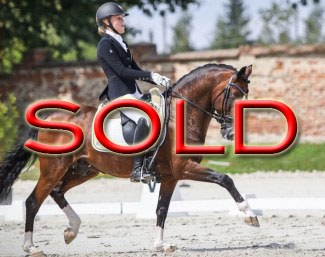 Name: Twenty Two
Breed: German Riding Pony
Year of Birth: 2005
Sire: Durello Top
Dam Sire: Mister Man
Gender: Stallion
Height: 145 cm
 
Twenty is a lovely, well developed FEI dressage pony, which has been internationally competed. He has a proven show record and competed at no less than five European Pony Championships with two different riders.
Twenty Two is well behaved stallion with a really nice temperament.  He's always motivated to work and to compete, very uncomplicated to travel with and in new surroundings. He does everything for his rider and has been a dear family member to us for two and a half year.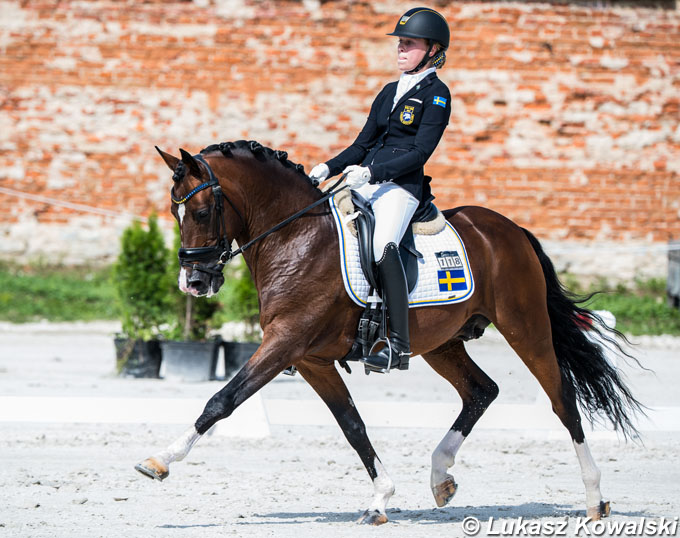 He has won the Swedish FEI Pony Dressage Championships two years in a row. In 2019 they finished ninth in the Kur to Music Finals at the 2019  European Pony Championships in Poland. They also won the Falsterbo Horse Show as well as the Sweden International Horse Show in Stockholm.
His rider is turning sixteen and their journey together is unfortunately over. We're now looking for a new home and family for our star.
Twenty Two has an a fantastic track record and there is still much more in the tank. He has not yet reached the peak of his career and can take another ambitious pony rider on a new, successful journey in pony sport.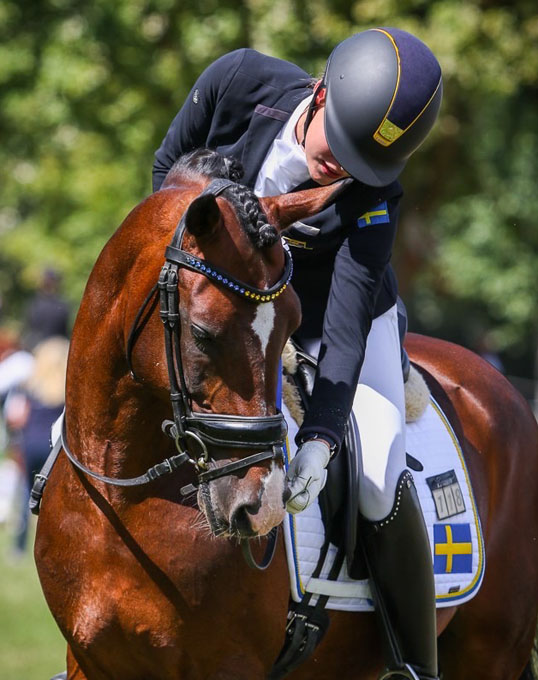 Located in Sweden