Pony for Sale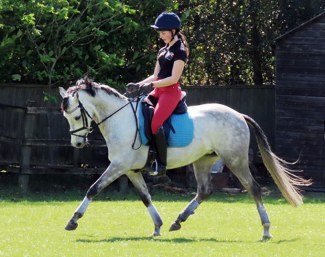 Name: Hazelwood Firefly
Breed: British Sports Pony
Date of Birth: 15 June 2013
Sire: Bernwode Brokat
Dam: Wacidin
Dam Sire: Corland
Gender: Mare
Height: 142cm (without shoes)
Asking Price: 25,000 euro
Extremely talented young dressage pony, produced slowly and had time to mature. Very kind temperament and super easy to do everything with.
Firefly has been to unaffiliated shows in Great Britain with a 12-year old girl and scored over 74%. She has also taken part in BD demos and behaved impeccably. Nothing fazes her and she takes everything in her stride. She hacks out alone or in company and is completely bombproof.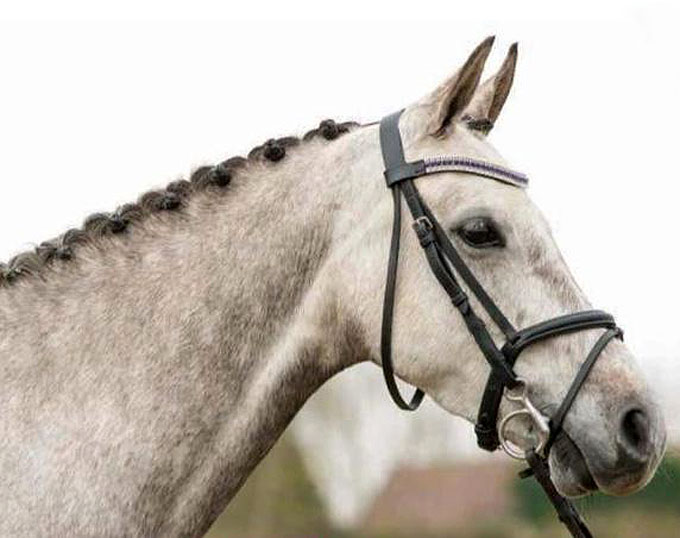 Hazelwood Firefly has incredible movement, immense suppleness and is naturally forward going. Started lateral work and showing promise in collected work. She can easily open and close and has a fantastic approach to her work.
Nicknamed Sybil, this elegant grey mare has real potential to be a top International FEI Dressage pony in the right hands.
She is a true princess pony and loves cuddles.
We bought her 18 months ago for my eldest daughter to produce for my 12 year old daughter. However my eldest daughter is now out of ponies and my youngest has had a change of discipline and showjumps. Although both girls ride her we feel that she would be best suited for a young confident jockey to continue their journey together to International stardom.
No vet problems -  We have a full set of 24 X-rays from October 2018 when we bought her and she had a full 5 stage vetting.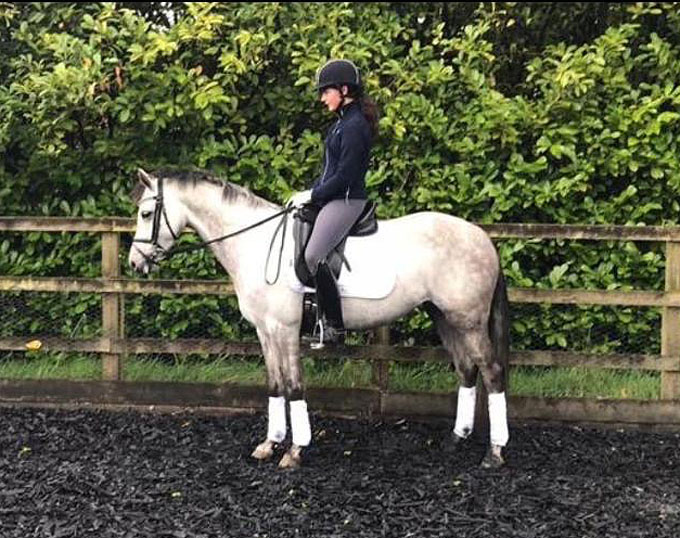 Located in Surrey, South East England
Owner Contact Info