Boxes for Rent
The private and modern equestrian facility Gut Anstelburg in Kerpen, Germany, is offering boxes for rent to the dedicated horse owner or to a foreign rider who wants to rent a whole block of the yard to be based in Germany.
Gut Anstelburg is a beautifully designed, modern, horse-friendly yard that aims for the highest standard in horse care and offers top notch facilities to its clients in a familiar and friendly atmosphere.
The yard is located in a lovely, natural surrounding in Kerpen between Aachen and Cologne, Germany. Run by true horse people for horse people, this dressage training centre has a strong focal point on horse welfare. 
The center offers a 20 x 60 m state of the art indoor and outdoor school, an indoor lunging ring, a horse walker, a treadmill, and wash and grooming bays.
The boxes are spacious 4 x 4 m and there are plenty of sand and grass paddocks and fields for turn-out.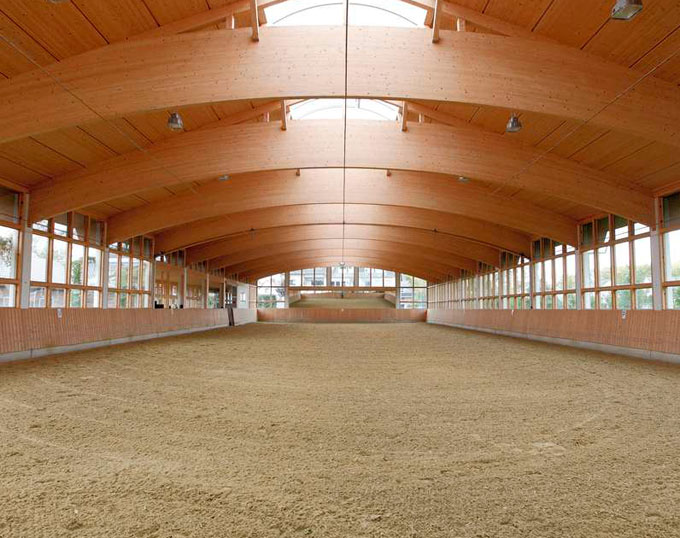 Gut Anstelburg boasts a modern, equine rehabilitation center with aqua trainer, solarium, and access to professional physiotherapists and vets on-site.
The yard is very well located: 80 km from Düsseldorf Airport,  40 km to Cologne Airport,  200 km to Frankfurt Airport. 
Competitions are easily to be reached with a busy show circuit in the Aachen - Dusseldorf area. The Netherlands is reachable in 45 minutes. 
Apartments and rooms are available
For more information, contact
* Kathrin Meyer
* Tel: +49 173 785 00 56
* Email: info@katrin-meyer.de