Boxes for Rent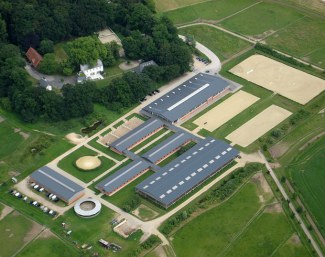 Gut Hohenkamp is offering a private, separate stable with up to 20 boxes to a professional rider who intends to locate a training base on an amazing yard near Düsseldorf, Germany.
Gut Hohenkamp is a high standard equestrian center for dressage, show jumping and eventing. The exclusive yard offers a private, quiet and pleasant atmosphere with excellent training facilities including two indoor arenas (dressage arena 20x60m, show jumping arena 30x80m) and three outdoor arenas (two dressage arenas 20x60m, show jumping arena 40x80m), walker, sand paddocks, gallop track (1km) and cross country course.
The beautiful and well cultivated yard of over 30 hectares offers a large number of fields as well as its own forest for hacking and relaxing.
Top-class services are provided by the professional and horse friendly team of Gut Hohenkamp including daily mucking out of stables, feeding and paddock/field turnout. The team is very experienced in handling and taking care of international high performance horses. Stallions are welcome. A nice appartment with garden at the yard is available as well.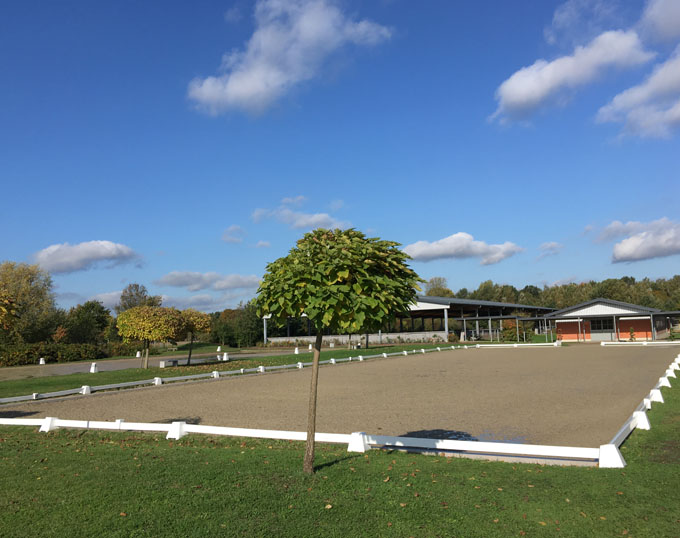 Gut Hohekamp has been several times rewarded by the German Equestrian Federation (FN) with five stars, the highest award. It is the only equestrian center in the region with this top-class reputation.
The high standard of Gut Hohenkamp was honoured this year by the nomination of Gut Hohenkamp as qualifier for the Nürnberger Burgpokal final, a very ambitous dressage series for 7 to 9 years old high potential dressage horses. All riders love and appreciate the perfect facilities at Gut Hohenkamp for high level dressage sport.
Sabine Haag Molkenteller, the founder of Gut Hohenkamp, is a passionate dressage rider. She designed and developed a new modern and stylish equestrian center in Dorsten close to Düsseldorf for 100 horses. The yard owner is very proud that already in the founding year Gut Hohenkamp won the price "Best German equestrian center". This year Gut Hohenkamp celebrates its 10th anniversary.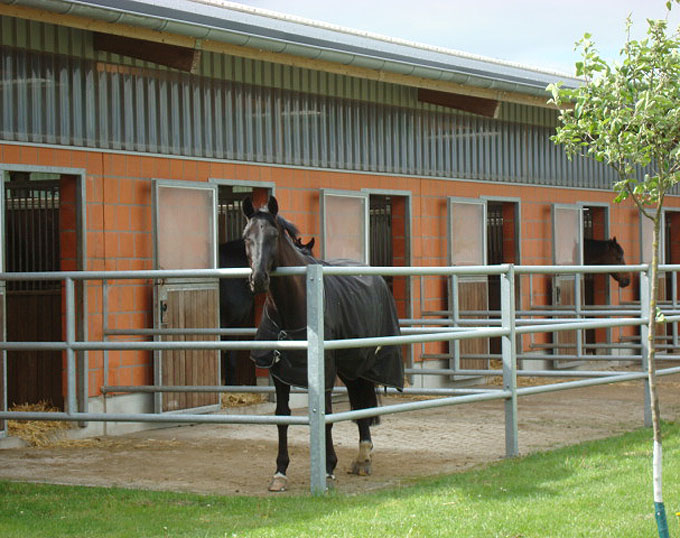 Nearby motorways and airports of Düsseldorf and Dortmund make access and travelling convenient.
For more information please contact: