Austrian Dressage News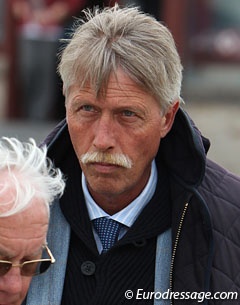 Two Austrian dressage judges, Thomas Lang and Eva Maria Bachinger, have been promoted to the O-judging status as 5* dressage judges. So far the International Equestrian Federation (FEI) has awarded only 30 dressage judges from 82 FEI recognized nations with the 5* status. 
Thomas Lang will be a 5* dressage judge while Eva-Maria Bachinger focuses on 5* para-dressage.
"It is a great achievement for the entire Austrian equestrian sport," commented Sissy Max-Theurer who is the president of the Austrian Equestrian Federation. 
"I'm very happy with this honour," said the 52-year old Thomas Lang. "It is a great motivation. I'm looking forward to the big shows, the wonderful horses and the top riders." Lang will be judging at the upcoming, prestigious CDIO Aachen. "I'm looking forward to my debut as judge at Aachen," he added.
The 66-year old Bachinger is equally pleased with her promotion. "This recognition makes me very happy," she said. Bachinger is the former trainer of para rider Thomas Haller, who competed at the 2000 and 2004 Olympic Games in dressage. These experiences ignated her passion for judging para dressage. "I'm always having fun with the para riders. Their commitment to the sport is something really special," said Eva Maria.
Photo © Astrid Appels
Related Links
Gardner and Wessels Promoted to O-Judge Status
Peter Holler Becomes O-judge
Furuoka and Ernes, Also Promoted to O-Judge Status
Gary Rockwell and Anne Gribbons New O-Judges
Wüst, Törnblad and Roudier New O-Judges