Westfalian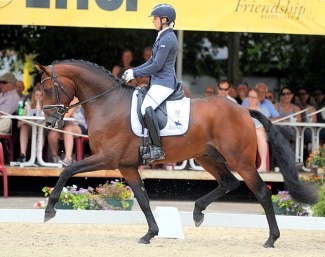 German breeder Stephan Borgmann is proudly awaiting the 2019 Bundeschampionate - the German Young Horse Championships - in Warendorf on 4 - 8 September 2019 with no less than 10 of his breeding products qualified to compete there. 
Success Proven World Wide
Hof Borgmann is an prestigious breeding yard in Ostbevern, Germany, that has built its fine reputation on producing top sport dressage horses known for their ridebability and outstanding character. Their horses not only prove their worth in high performance sport, but are also reliable partners for amateur riders as well. 
Borgmann markets his horses through a small, but elite bi-annual auction at which he sells his best three to five year olds. Already since 2001 the "Hof Auction" has been delivering sport horses that are successful on the international show scene. Most recent example is the 10-year Westfalian Ein Traum (by Estobar x Florestan), who sold to Petra and Dieter Hoffmann at the 2013 Hof Auction and went on to compete at the 2019 CDIO Aachen and was a member of the Spanish team at the 2019 European Championships in Rotterdam under Borja Carrascosa.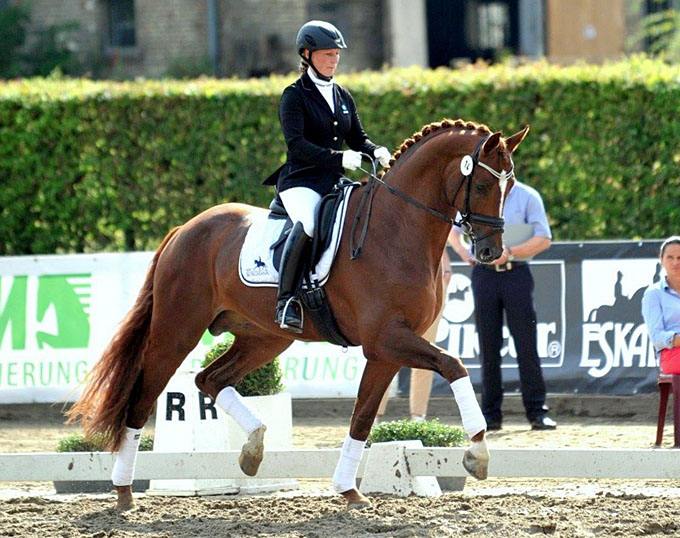 Stephan and his late father Norbert Borgmann built their breeding programme on maternal lines have been with the family for ten generations. 
Amongst them is broodmare Floriana II (by Florestan x Weinberg x Damokles), who is the full sister to Steffen Peters' 2006 WEG bronze medal winning U.S. team horse Floriano. She is the dam to Ein Traum as well as the licensed stallion AC-DC, who became a 2017 Bundeschampionate finalist under Sina Aringer.
The Borgmann breeding programme is especially reaping its fruits with the Estobar line. Home bred stallion Estobar (by Ehrentusch x Ferragamo) is making his mark as a sire and dam sire.
Borgmann Breeding at the 2019 Bundeschampionate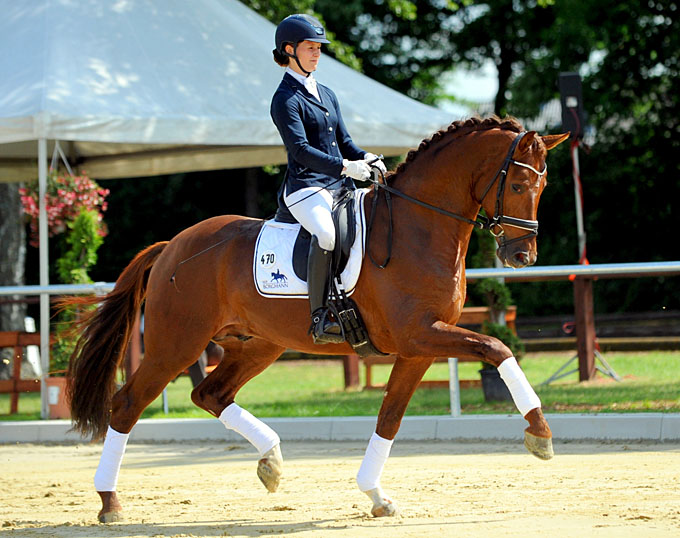 The young talent AC-DC (by Ampere) sold to Wolfgang Stritzke at the 2015 Hof Auction and since then has been standing at stud to a limited amount of mares. He produced 15 foals in his first year and four of them have qualified for the Bundeschampionate !
The 2019 Bundeschampionate will be a celebration of Borgmann's breeding programme and sales strategy with no less than 10 horses from his yard going to Warendorf. Five of them were bought by new owners at the 2018 Hof Auction.  They are Flora Keller's Discover (by Don Frederic x Ferragamo) under German A-team rider Benjamin Werndl, Asa Bjorklund's Braveaux (by Bordeaux x Florestan) , Christiansen family's Envoy (by Estobar x Don Davidoff) under German Grand Prix rider Katrin Bettenworth, the Thoma Family's Eclipse (by Equitaris x Florestan), and stallion station Rüscher-Konermann's Eurovision  (by Equitaris x Real Diamond)  under Steffi Ahlert. 
The five other qualificants are new, home-bred young sport stars. Six of them have been trained, competed and prepared for Warendorf by the Stephan's assistant riders Ana Theresa Pires and Dania Mattaliano. 
Excited About the Future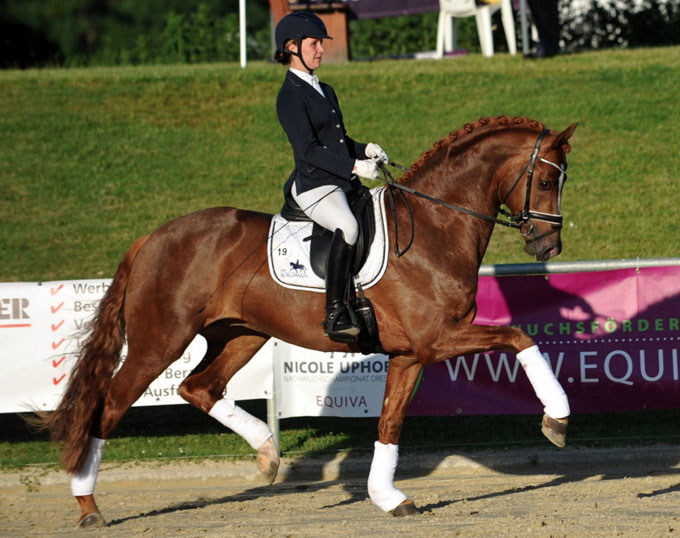 Stephan Borgmann is thrilled about the future. Not only can't he wait to see how "his" horses do at the Bundeschampionate, but he is also looking forward to 2020.
"I have 15 mares in foal to About You, our home bred stallion (by AC-DC x Estobar) who became the 2019 Westfalian Young Horse Champion and who was the favourite of the crowds," said Borgmann. "I'm excited to see his foals!"
There is little rest for people who live with and for horses. Stephan is already preparing for the 2020 Hof Auction and drafting the collection, which will include approximately 25 young dressage horses between the ages of 3 and 5. Auctioneer Volker Rauf will be back on post to sell these future stars. 
For more information about Hof Borgmann, visit www.hof-borgmann.de
Photos © Thoms Lehmann
Related Links
Discover, Price Highlight of the 2018 Hofauktion Borgmann
Ein Traum, A Dream Comes True: From the Borgmann Farm Auction to the Grand Prix Arena
AC/DC, Top Seller of the 2015 Hofauktion Borgmann
Third Top Dressage Horse Auction at the Borgmann Farm