Job Offer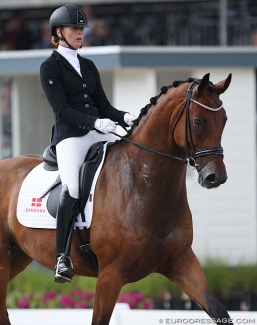 Vivi and Christian Vang-Lauridsen of CVL Horses in Denmark is looking for an experienced dressage rider, who is ready for a new challenge in a professional team.
CVL Horses is professional dressage sales and training facility in Graested, Denmark, that has produced and sold internationally competed Grand Prix horses such as Hedelunds Mefisto, Smeyers Sonny Star, Belissimo.  CVL sells their horses worldwide.
This year the CVL team has won and been placed in Grand Prix classes in Denmark and Sweden and has placed in the Scandinavian Championship for  Young Horses in Falsterbo. They also represented Denmark at the 2019 World Young Horse Championships in Ermelo with Soegaards Bon Royal.
CVL Horses is run by a small team that educates horses from novice level to Grand Prix. 
The candidate must have experience training horses at the highest level.  S/he will be part of the team with opportunities to train and compete at both young horse and Grand Prix level. 
S/he has to be a responsible and ambitious person, with experience training the Grand Prix exercises. The candidate will be provided support with  eyes on the ground and assistance in the daily training from the team. 
Good salary provided. S/he can bring own horse. 
Send your resume and a video of riding/training horses to: