Oldenburg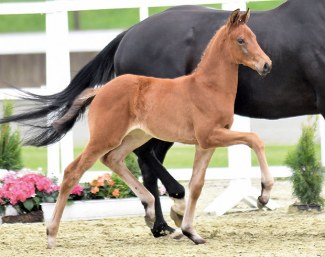 An exclusive foal collection is waiting in the starting blocks – come and purchase one of these rays of sunshine from Vechta! On Saturday 2 June 2018 the 64th Summer Mixed Sales at the Oldenburg Horse Center Vechta will be offering extra class, elite foals.
This collection stands out with the best foals from the current crop. Star sires such as Diamond Hit, Vitalis, Escolar, Foundation, Bonds and Totilas combined with the best, well-bred mare lines will be presenting their offspring in Vechta's auction ring. Don't miss the highlights from the new foal crop!
All you need is Fashion:
Fashion Queen (by Franklin - Desperados - Don Schufro), Cat. No. 43. This star model will be one of the absolute highlights on Vechta's catwalk. The globally renowned Rulli-Rudilore line is also the origin of the Grand Prix winners Horizon, ridden by Adrienne Lyle/USA, and Isabell Werth's De Beau.
An insider tip: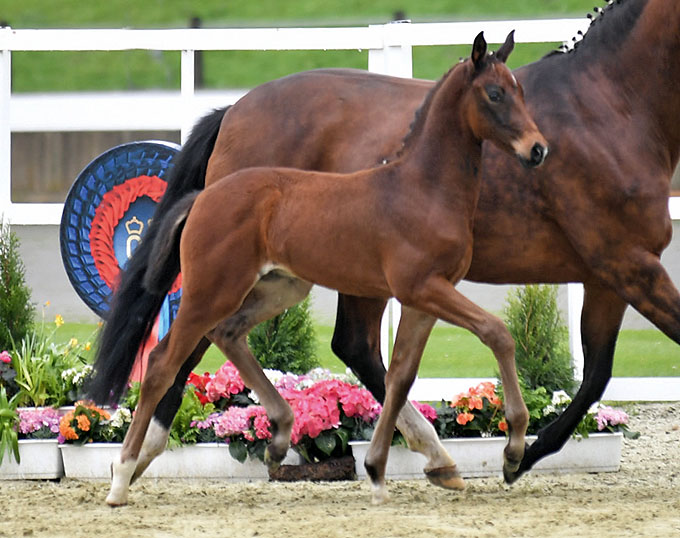 Secret Service (by Secret - Sunny-Boy - Donnerhall), Cat. No. 51. His sire Secret is making his debut in Vechta and, in this case, is shored up by the first class broodmare Komtess, who recently sent a princess to the Spring Elite Auction named Karabella (by Zack) who sold to Spain for a top price. Karabella's brother, Secret Service, now steps to center stage to show off his perfect manners. This dam line is also the origin of Spirit of the Age OLD (by Stedinger) who wins Grand Prix under Bernadette Brune.
Master ballet dancer:
Boruto (by Bordeaux - Franziskus - De Niro), Cat. No. 75. Ultra-modern looks run in the family. Boruto's dam is a sister of a top priced colt at the 2017 Elite Foal Auction named Franz Werner. The stallions Rolando and Rubin Star N, both by Rubinstein I, are also from the dam line of this strong moving youngster.
Click here to go directly to the 64th Summer Mixed Sales collection. 
You can also order a printed catalogue from the Auction Office Vechta.
It is also possible to purchase your favorites very easily by phone. Please contact one of the following employees of the Oldenburg Auction Office for this: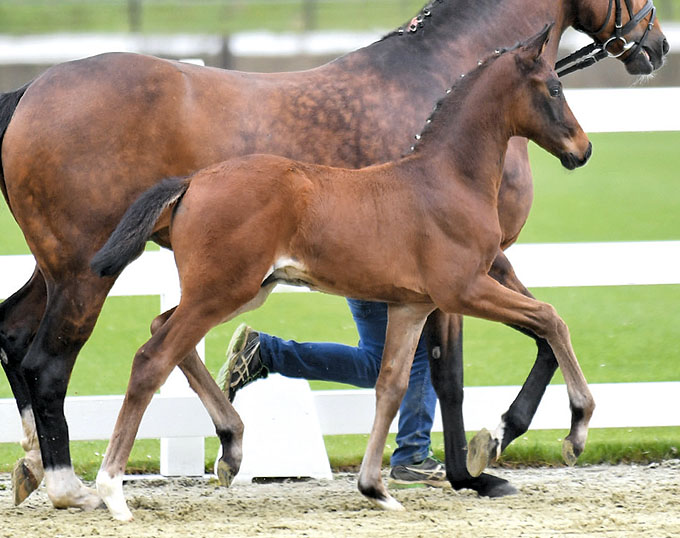 Consulting and customer service:
Dressage horses:
Thomas Rhinow: +49 (0) 44 41-93 55 15 or rhinow.thomas@oldenburger-pferde.com
Daniel Pophanken: +49 (0) 44 41-93 55 895 orpophanken.daniel@oldenburger-pferde.com
Show jumpers:
Fabian Kühl: +49 (0) 44 41-93 55 51 or kuehl.fabian@oldenburger-pferde.com
Information and catalogue orders:
Auction Office Vechta:
Elisabeth Gerberding: +49 (0) 44 41-93 55 12 orgerberding.elisabeth@oldenburger-pferde.com
Heike Arends: +49 (0) 44 41-93 55 31 or arends.heike@oldenburger-pferde.com
Site of the event: 
Oldenburger Pferde Zentrum Vechta
Grafenhorststr. 5
49377 Vechta
Germany