Pony for Sale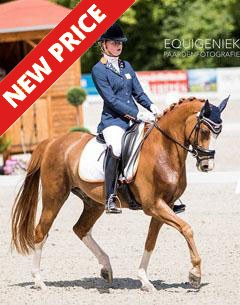 Lovely 12-year old Dutch FEI Dressage Pony Charming Forêt. Member of the Dutch A-squad and best performing Dutch team pony at the 2017 European Championships in Hungary. Silver at Dutch Championships.
Name: Charming Forêt
Breed: Welsh Pony
Year of Birth: 2005
Sire: Bodo
Dam Sire: Leuns Veld's Elegant
Gender: gelding
Height: 1.47m
Price category: 59.500 - 69.500 euro
Charming Forêt is a beautiful, athletic dressage pony with exceptional gaits. He has a very nice hind leg and exceptional rideability thanks to his outstanding, sweet character.
This amazing pony has been successfully competed internationally and is a member of the Dutch A-squad. At het beginning of 2017 he was placed 5th on the FEI world ranking list and highest ranked pony for The Netherlands.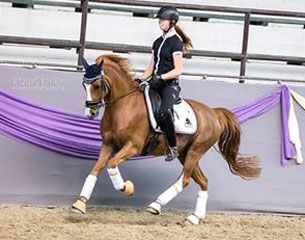 Charming Forêt competed at the 2017 European Pony Championships in Kaposvar, Hungary this year and was the best Dutch pony in the team test. He also placed 8th at the freestyle finals. He went on to win the silver medal at the 2017 Dutch Pony Championships, and booked several more victories.
Charming Forêt scored always above 70% and at all the competitions he made it to the freestyle finals. He is very well educated for the top in Europe.
Sadly offered for sale as rider has reached the age limit and must move on to horses. We now search for a new ambitious rider for this awesome pony.
Charming Forêt is a lovely pony and will never let you down. He wants to work all the time and is always happy. It's a really big pleasure to work with this pony every day again and he deserve the best home.
Located in The Netherlands
Owner Contact Info