2017 Marbach Weekend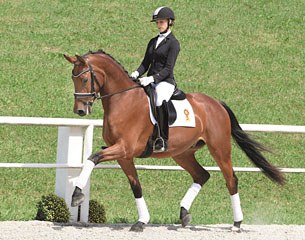 The South German Saddle Licensing and Sport Horse auction during the Marbach Weekend on 4 - 5 November 2017 will offer a collection of over forty high-quality dressage talents.  Auction manager Fritz Fleischmann has gathered this high quality collection for the South German Riding Horse Auction to be held at the State Stud in Marbach, Germany. The first presentation will be streamed live on 28 October 2017.
The collection includes numerous highlights such as the 9-year old S-level winning Spirit of Westfalia and a black stallion by Sandro Hit, which both won the South German Regional Champions. Other stars are the 3-year old Cosmopolitan and the 4-year old Fanette, as well as this year's 3-year old Regional Champion Arogato (by Anatango).  All horses in the auction can be tried out on a daily basis. 
The auction lot also includes ten colts, which will be participating in the South German Saddle Licensing on Saturday 4 November 2017, as well as highly rideable 5- and 6-year old dressage horses, which have already placed at competitions, and a 7-year old M-level placed gelding. The collection further includes an interesting selection of show jumping stars. 
Live Streaming of the Auction Collection Presentation on 28 November 2017.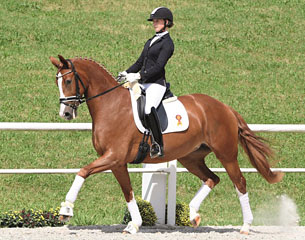 Three times a full overview of the collection will be given. On Saturday 28 October the auction team will present all horses in the main Marbach indoor arena, streamed live on clipmyhorse.de. The presentation begins at 15h00 with the free jumping of the licensing candidates which are for sale. As of 16h000 the jumper horses will follow and at 17.30h the presentation of the dressage collection will begin. 
Those who cannot attend the presentation in Marbach, can follow it all live at www.suedpferde.tv, powered by clipmyhorse.de.
Horse lovers can attend the open training in the Marbach riding school on 31 October 2017 as of 10h00. On Wednesday 1 November 2017 there will be a third live presentation with the show jumpers coming in first at 14h00 and the dressage horses at 15h00.
All horses can be tried out directly after the presentation.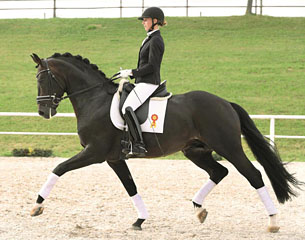 Explore the Collection
Detailed information about the auction collection can be found at www.pzv-bw.de. Auction manager Fritz Fleischmann will be available for advice and consultancy round the clock in the auction period at +49 (0) 1 75/2 06 00 70.
The auction day itself is on 5 November 2017 with the final presentation at 9h30. Auctioneer Hendrik Schulze Rückamp will be begin selling the horses at 14h00. 
Kollektion online: www.pzv-bw.de