France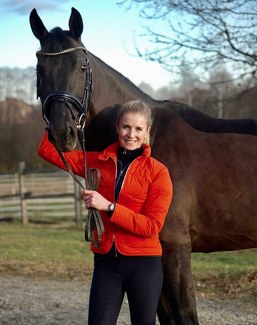 German WEG team rider and European kur bronze medal winner Jessica von Bredow-Werndl has struck a collaboration with French stud farm Haras de Malleret and agreed to develop Forsazza de Malleret to Grand Prix.
Forsazza de Malleret is a rising 7-year old Oldenburg mare by For Romance x Sarkozy x Don Davidoff. She is bred by Paul Schockemöhle.
The dark bay mare has only lightly been competed at one show in Royan in the spring of 2018.
Forsazza Moves to Aubenhausen
Forsazza has moved to Von Bredow-Werndl's yard in Aubenhausen, Germany, this week, where she will continue her development into an FEI level horse. 
"This mare has been able to win Jessica's heart with whom she clicked straight away when she came to Malleret," said the stud's managing director Gérald Martinez. "Forsazza will now stay for a few years in Aubenhausen to be prepared for Grand Prix."
Jessica said, "Forsazza was the horse at Malleret I had a super connection with from the first second. She's beautiful, sensitive, light footed and has super hindquarters. I'm excited about her development."
Jessica will take her time to get to know Forsazza this year and will slowly build her up with the help of her assistant Raphael Netz.
Haras de Malleret Partners with Europe's Best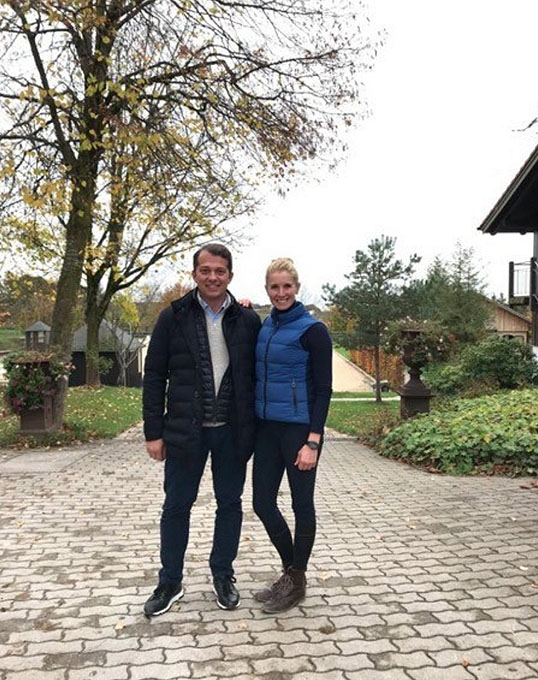 Based in Le Pian-Médoc near Bordeaux, the French dressage stud and brood farm Haras de Malleret has decided to spread its wings in 2020 by allocating their young stars to some of Europe's best dressage riders.  
After partnering with French Olympians Jessica Michel-Botton and Morgan Barbançcon and Swiss Grand Prix rider Antonella Joannou in 2019, Malleret has now crossed borders into Germany and made an agreement with Jessica von Bredow-Werndl. 
Martinez is pleased that Forsazza got paired with Jessica because of their shared philosophy.
"She's a high level rider, but she respects her horses in training and in competitions," Martinez explained. "She's such a good rider, very precise and delicate and matches perfectly with Forsazza."
A Mutual Philosophy for Horse Welfare
Martinez truly felt a connection after he had visited Aubenhausen to get more acquainted with the rider, her team, and the surroundings, where his mare will live the next few years. 
"I really wanted to visit Aubenhausen to exchange and share opinions and see her kind of training, but also that of her brother Benjamin and her whole team. I noticed that we have the same vision of training and horse care. There is a mutual respect and love for horses so for me this is the ideal way to work together. This collaboration just feels natural."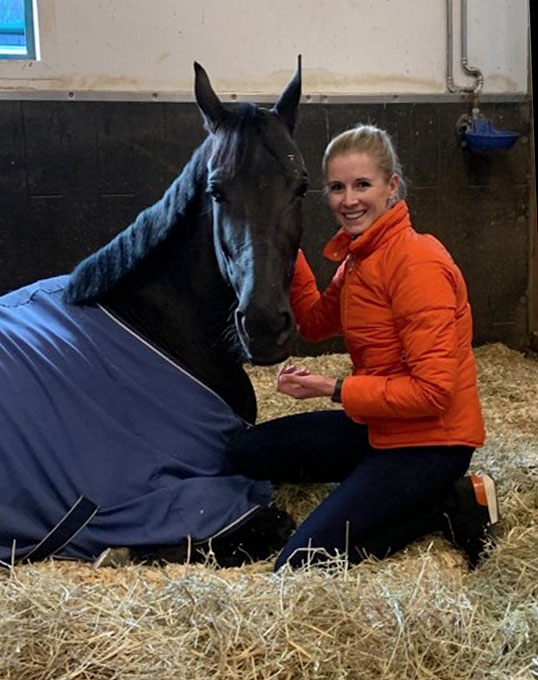 Von Bredow-Werndl and Martinez met the first time at the World Cup qualifier in Lyon, where they exchanged views about their values of horse training and care. A few days later, Martinez and PR-liaison Alexandra Lafféa visited Aubenhausen. 
"I realized very quickly that we share the same values about our work and life with horses," Jessica added. "I decided to fly to Bordeaux to 'feel' them. It's a beautiful place and my dad, who joined me, and I had a great time there. This was the start of a collaboration I'm very much looking forward to."
Related Links
Jessica Michel-Botton Gets Ride on Filarmonie de Malleret
Stolzenberg de Malleret, New Horse for French Pony Rider Alexandre Cheret
Gerald Martinez: "Why I Stop with Embryo Transfer"
Haras de Malleret Brings the Best of German Dressage Breeding to France
Gerald Martinez: "Danciano de Malleret is Making his Mark as a Breeding Stallion"
Be a Rider or Auditor at the Heike Kemmer Clinic at Haras de Malleret on 18 - 19 May 2019
Training Seminar with Bernadette Brune at Haras de Malleret on 24 - 25 January 2018
Training Seminar with Dorothee Schneider at Haras de Malleret on 18 - 19 October 2017