U.S.A.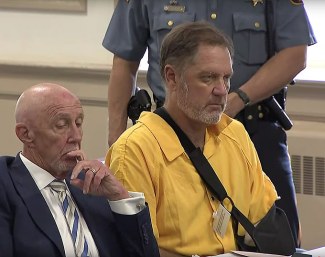 U.S. Grand Prix rider Michael Barisone has been indicted on two charges of attempted murder in the first degree on Wednesday 18 December 2019. 
The indictment includes two counts of first-degree attempted murder and two second-degree counts of possession of a weapon for an unlawful purpose. First-degree attempted murder carries a maximum penalty of life in prison.
The 55-year old Barison was arrested after firing two shots in the chest of client Lauren Kanarek at his Hawthorne Farm in Morris County, NJ, on Wednesday 7 August 2019. 
Landlord-Tenant Dispute
The shooting followed a landlord-tenant dispute. Kanarek rented a home and stalls at Hawthorne Farm, an arrangement Barisone was seeking to end. An eviction sign had been posted in front. The week leading up to the shooting, the police has been called to the farm numerous times.
Barisone shot Lauren Kanarek twice in the chest with a handgun and he also opened fire on Kanarek's fiancé, Robert Goodwin, but missed him. He tackled Barisone and restrained him until police arrived.
Kanarek recovered from her critical wounds and is suing Barisone and his company, Sweetgrass Farms. In October she reported that since the incident, she has been harassed on social media by supporters of Barisone who claim she harassed him and he was acting in self-defense.
Barisone Remains in Custody
Barisone remains in custody at the Morris County Correctional Facility without bail pending his trial.
Barisone and Neruda were second U.S. team reserve for the 2008 Olympic Games in Hong Kong. They became the first reserve when Leslie Morse and Kingston had to be replaced. The past decade he competed Grand Prix horses Ellegria, HF Victor and Wyatt Star. He coached Allison Brock to team bronze at the 2016 Rio de Janeiro Olympic Games.
Related Link
Former U.S Olympic Team Reserve Michael Barisone Charged with Attempted Murder