Horse for Sale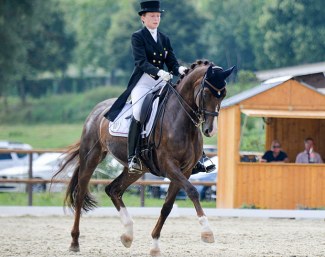 Name: Aurea 5
Breed: Hanoverian
Date of Birth: 29 May 2005
Sire: Alabaster 
Dam Sire: Wolkentanz
Gender: mare
Height: 170 cm
Asking Price: 175,000 € - negotiable, offers accepted
Aurea is a gorgeous and ambitious 14-year-old Hanoverian mare schooling at Grand Prix level. Her three ground covering gaits and her stunning looks make her an elegant dressage horse that attracts attention.
Aurea has been victorious up to S** level and has numerous placings up to S***. She was gently introduced to the Grand Prix movements by her trainer and needs now routine in the highest class. She brings all her talents with her. Especially her piaffe as well as the tempi changes and pirouettes are her strongest movements.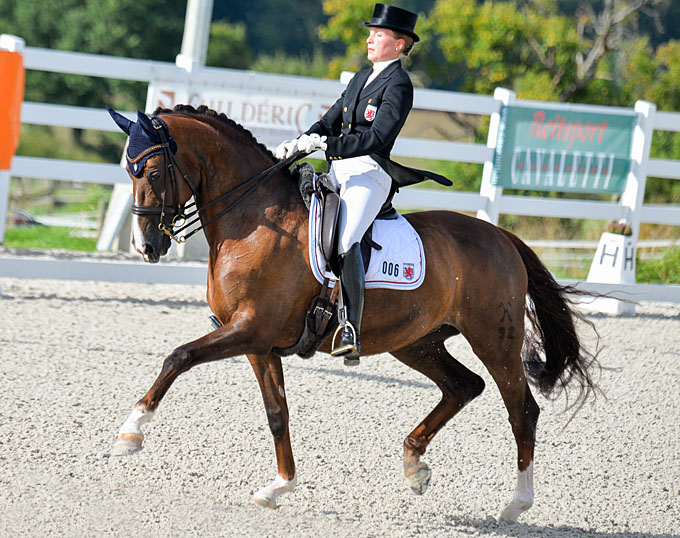 Aurea is always eager to co-operate and wants to be challenged and encouraged. She likes balance in her daily work, such as a paddock or free jumping. In addition she as an impeccable temperament. She always shows her very friendly and attentive character.
With horses like her you don't have to worry about the farrier, loading, shearing etc. She is very human-oriented and enjoys the daily attention she receives. Besides that, she has a top health check.
As a direct descendant of the deceased Alabaster, she is certainly also not uninteresting for breeding.
This is a sad sale due to the completion of the owner's studies and move to a big city.
Located in Luxembourg/German border area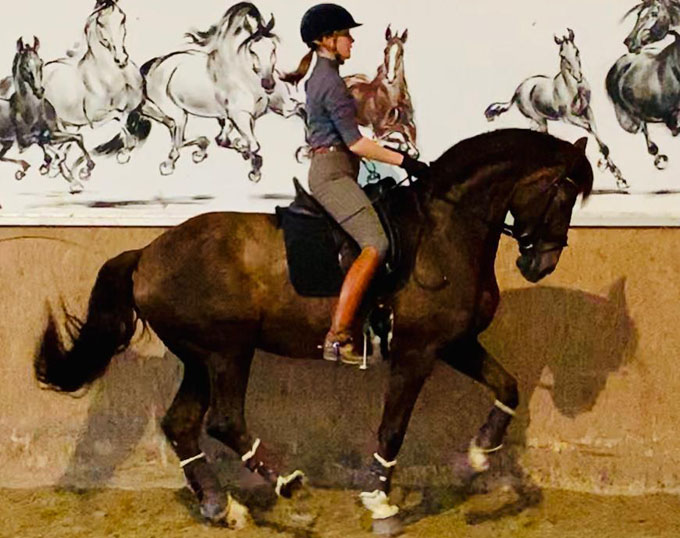 Owner Contact Info