Job Request
Mexican Pan American Games' team member Martha Fernanda del Valle and her Portuguese husband João Sarsfield Fialho are seeking work in Europe in order for them to expand their dressage career at the source of the sport. 
Martha and João are both international Grand Prix dressage riders and trainers. They are currently based in Mexico but seeking to relocate to Europe, where they want to develop their careers and business. 
The 30-year old Del Valle was the highest scoring Grand Prix rider in the Mexican selection trials for the 2019 Pan American Games. By consistently scoring around 70% she proved her worth as a competition rider and trainer of her Grand Prix horse Beduino, which she took from breaking in to international Grand Prix herself. 
Martha and João work together as a team and coach each other in the saddle. 
The couple wants to relocate to Europe to be at the source of the sport and for their careers to grow. In Europe they will be more closely connected and have access to shows, horses and trainers.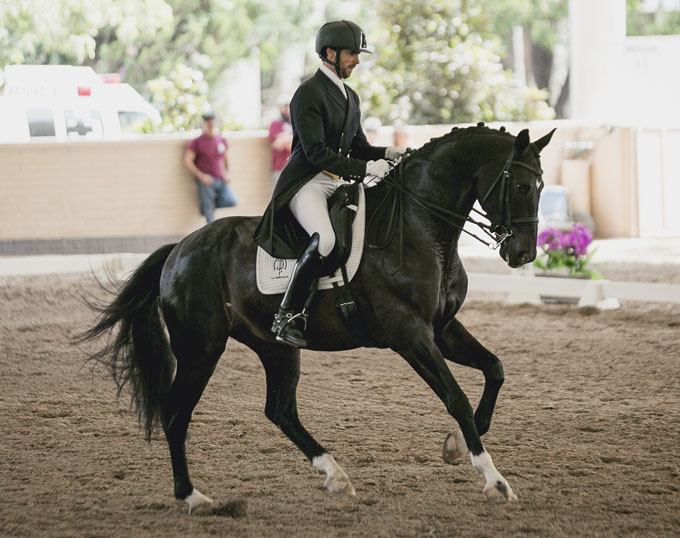 The Fialhos are hard working and committed. They are fluent in Spanish, English and Portuguese and have a notion of French.
They are looking for a horse owner, breeder or stable seeking two professionals who can strengthen the team, expand a business and take horses to the highest level in dressage sport.
Inquiries can be mailed to