Ireland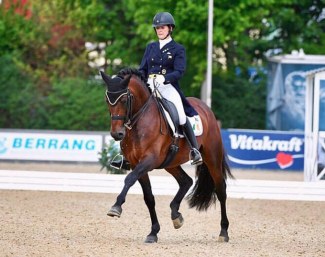 Ireland has been invited to send a dressage team to compete in this year's FEI Nations Cup at the 2019 CDIO Aachen in Germany.  This is the first time in the history of Irish Dressage that a team gets invited to Aachen, the most prestigious horse event in the world.
Three Irish riders – Judy Reynolds, Anna Merveldt and Heike Holstein, have received invitations form the show organisers, following a string of hugely impressive recent results on the world stage.
Gillian Kyle, Chair of the Horse Sport Ireland Dressage High Performance Committee said, "obviously we are delighted that we are now becoming a well-recognised nation on the international Dressage scene and to have three riders of this caliber to send to Aachen is a major step forward for the sport of Dressage in Ireland."
Meanwhile it has been confirmed that Ireland has a total of six combinations currently qualified for the 2019 FEI European Dressage Championships which take place in Rotterdam (NED) from August 19th to 25th.
The six Irish combinations who have so far achieved the minimum entry requirements for the 2019 FEI European Championships are:
James Connor with Casino Royal
Kate Dwyer with Snowdon Faberge
Heike Holstein with Sambuca
Anna Merveldt with Esporim
Dane Rawlins with Espoire
Judy Reynolds with Vancouver K
Photo © Stefan Lafrentz
Related Links
Heike Holstein on Whirlwind Tour after 13 Year Break from CDI Competition
Werth and Weihegold Unstoppable at 2019 CDI-W Neumunster
Easy Win for Werth and Weihegold in 2019 CDI-W Neumunster Grand Prix
Dowley, Dunphy, Klatzko Win Titles at 2019 Irish Winter Championships