U.S.A.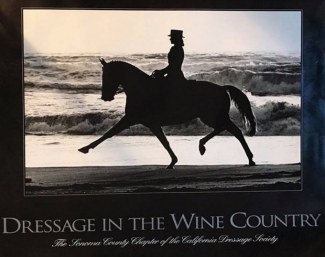 American Grand Prix dressage rider Gwen Stockebrand has passed away, losing her battle against cancer. She was 64 years old.
Stockebrand trained several horses to Grand Prix and represented the United States at the 1979 Pan American Games and the 1980 Alternate Olympics on Bao, and at the 1982 World Championships on Casino.
At age twenty-three she was one of the youngest riders chosen to represent the US on her Morgan/Tennessee Walker gelding Bao.  He was also the first U.S. bred warmblood to reach Grand prix level. Gwen and Bao enjoyed much success nationally and internationally, and they were named National Champions. `
Gwen also received national acclaim on her Dutch warmblood gelding, Monseigneur, earning the title of National Grand Prix Champion, Grand Prix Freestyle Champion, and Grand Prix Champion Horse of the Year, among other honours.
Living at Flying Changes farm in Santa Rosa, California, Gwen made numerous contributions to Sonoma County Dressage over the past thirty years. Gwen was one of the original founders of the California Dressage Society's Dressage in the Wine Country. She has been active in training horses and riders, judging, and organizing events.
In 2011-2012 Stockebrand's illustrious career as a dressage professional got stained. Sonoma County Animal Control and Care (ACC) charged her with felony animal abuse for neglecting an older mare in 2011. By relinquishing ownership rights and completing 80 hours of community service, she was dismissed from the charge.
Stockebrand last competed nationally in 2013 on NA Sampson.  In 2014 Gwen was diagnosed with cancer which she fought bravely and survived. However, the cancer returned and she lost her second, courageous battle.
Gwen is remembered as an inspiring dressage trainer, a unique woman and gifted rider, who brought character to California dressage. She helped several Californians to transition from western to dressage.
Related Links
An Affair to Remember: the 1980 Olympic Games
An Affair to Remember: the 1980 Olympic Games - Three Perspectives
What's Happening: December 2011 - Part 3