Australia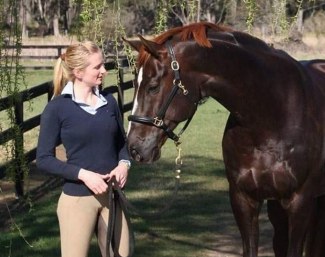 Australian based German dressage rider Janina Kletke has regained consciousness after three weeks in an induced coma following a trailer accident in which she severely injured her head.
On 4 March 2019 Kletke went to rescue four horses with her truck from a nearby burnt out property and got involved in an accident whilst loading a horse. As a result she sustained a head injury and has been kept in the ICU in an induced coma fighting for her life.
Janina started to wake from the induced coma on Monday 25 March. By Tuesday she would respond to some requests with a nod or shake of her head.
"Since Wednesday morning Janina has been responding quite well, mainly to Ash (her partner)," Kletke's family reported. "Janina's condition is now stable(ish). However doctors are saying she will remain in ICU for some time."
The 35-year old Kletke has been living in Australia since 2009. She was a head rider at Bluefields farms and then became an independent trainer. 
"Each day she is showing small, but positive progression towards the challenging rehabilitation road ahead," her family stated.
Related Links
Janina Kletke Severely Injured in Horse Rescue Operation
Janina Kletke's Life in Australia Off to a Big Start