Sweden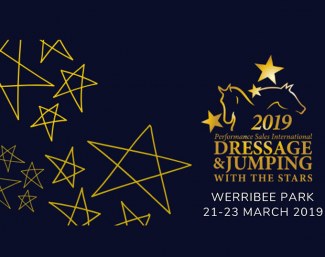 2019 P.S.I. Dressage & Jumping with the Stars is proud to announce the international guest stars for the 2019 event. Swedish dressage super talent Therese Nilshagen will visit Australia for the very first time while her showjumping counterpart, Franz-Josef 'Peppi' Dahlmann from Germany has been invited back for a second time due to popular demand.
"Therese Nilshagen is one of the world's top 15 dressage riders at the moment and it will be an amazing opportunity for the Australian audience to see her ride our young horses and present a Masterclass. Peppi Dahlmann has been very popular with our competitors last year and it is a pleasure to see him return to DJWTS," says event Director Lizzy Schirmer.
Therese Nilshagen and her fairy-tale black stallion Dante Weltino OLD have taken the dressage world by storm in the past 14 months. Their breakthrough moment came in the 2017 European Championships in Gothenburg, where Therese's fine riding earned her a fourth place in the Grand Prix Special and a fifth place in the Freestyle. She also contributed strongly to the Swedish Team Bronze. At the 2018 WEG in Tryon the pair again placed in the top ten in the Special and qualified for the Freestyle, but as we all know, the event was cancelled due to bad weather.
Therese is the down-to-earth girl from next door, from the small village of Vällingby in Sweden, who never owned her own horse and asked her parents to join her older sister for riding lessons at the local equestrian club. After graduating from school she moved to Germany to learn German for a year before she was to commence a law degree at the university in Stockholm. However, 15 years later that degree is no closer as Therese has dedicated her life to a professional career in the saddle. Her first stop took her to the legendary GrönwohldhofStud, where she spent seven years under the guidance of German Grand Prix rider Falk Rosenbauer, before working at Hof Kasselmann for 18 months. Since 2012 Therese is the head rider at renowned dressage stable and stud 'Dressage Horse Performance Center Lodbergen' — a position that has secured her the rides on Lodbergen's flagship stallions Dante Weltino OLDand For Romance OLD.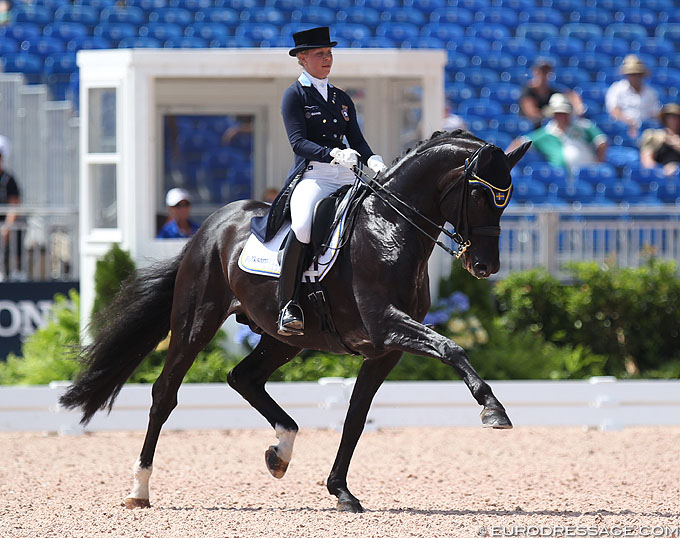 The partnership with the horse is what Therese values most about the sport. "You are working with your horse with the aim of eventually speaking the same language. I am fascinated by the level of communication and connection you can establish with such a large animal. It can be a challenge sometimes, but horses are such amazing, intelligent creatures, who give so much back," she says.
This is why she prefers to train her horses herself from a young age. "Not to train piaffe and passage with a five-year-old, but to grow the connection and start on the journey together. I always emphasise trust and suppleness as well as a solid foundation, but you have to constantly listen to the horse to see if they are ready to take the next step. You need lots of time, patience and sympathy with horses."
For the past three years Therese has been training with German dressage icon Klaus Balkenhol, who is known as a veteran of classical dressage, but also as one of the foremost champions of safeguarding the horses' strength and well-being in line with their physical and mental capacities.
Therese is looking forward to her first visit to Australia, "The Opera House and Sydney Harbour are always such an amazing sight, but someone has told me that Melbourne is even more beautiful and I hope I can squeeze in a bit of tourist time too."
Photo © Astrid Appels
Related Links
Future Champions on Two and Four Legs at 2019 Dressage with the Stars
Aber Halo MI, Yarramee Fonzie, Iresias L, Penny Hill Park Sophia, SPH Renaissance win 2018 Australian Young Horse Championships