Pony for Sale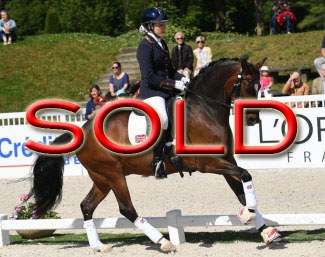 Name: Valido's Starlight
Breed: German Riding Pony
Year of Birth: 2004
Sire: Valido
Dam: Candy Girl
Height: 148 cm (14.2 hh)
Gender: gelding
Internationally successful European FEI Dressage pony, Valido's Starlight has competed on the British team at the 2017 and 2018 European Pony Championships. In 2017 he was part of the bronze medal winning team and in 2018 the team came fourth. Prior to this Star was direct reserve in 2014 & 2015 with Rebecca Bell.
So far in his career, Valido's Starlight has represented Great Britain at 19 internationals with many top three placings. He is the ultimate proven schoolmaster with many more miles in the tank. He has still has much more to give and the ability for even better scores. Star's results speak for themself, with an outstanding FEI & British Dressage record consistently scoring over 70% at international competition with his PB in the team test of 71.9%, the individual at 73.8% and the music 73.9%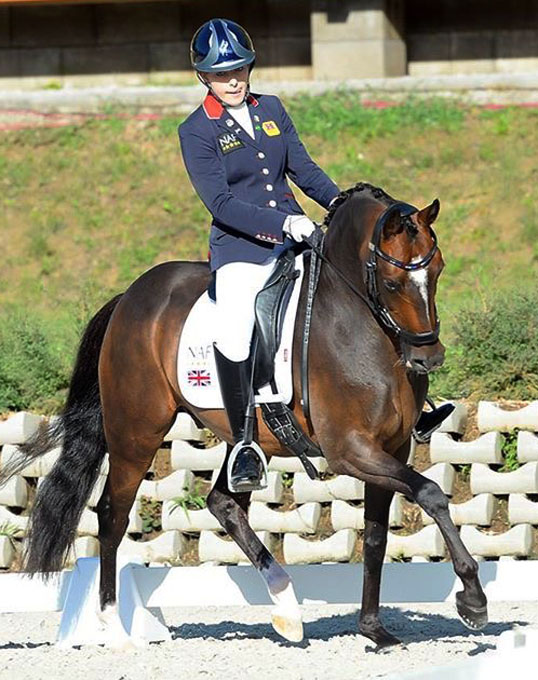 His 2018 internationals have been limited due to his rider's exams but he achieved his Personal Best in the team test at CDI Joosland finishing second and winning both pony classes at Bolesworth International. He achieved many 70%+ scores at BD shows and premier leagues.
Results from 2018 include:
- Joosland CDI – 71.9% and secindplace
- Picked for Saumur nations cup team (show unfortunately cancelled)
- 73.38% in the team test at Somerford Park
- Won team test  (70.94%) and kur to music (76.275%) at Bolesworth International
- Qualified for the BD National Championships Medium Gold 2018
- Bishop Burton European Championships 69.714% and team 4th place
His previous results include a silver team place at the CDIO Saumur Nations' Cup (70.855% team 8th/73.821% individual 3rd), a 69.667% and 13th place and team bronze Medal at the 2017 Europeans. Third in team test 70.641% & 2nd in Kur with 72.9% at CDIO Compiegne and  he won all 3 classes with scores between 71.1% - 73% at Keysoe 
Starlight has been in the same family the past three years and he has taken his rider from competing at Novice level to European championships with their first international only 6 months after she started riding him.
Star loves to work and always gives his all. He enjoys hacking and popping over a few jumps, and is lovely around the stables being trusting and loving. He is the most straight forward genuine pony. Completely sane, sensible and safe both at home and away which makes him more than suitable for a smaller less experienced ambitious child wanting to learn the ropes and achieve great results or equally is fit and ready to take another child straight to international success.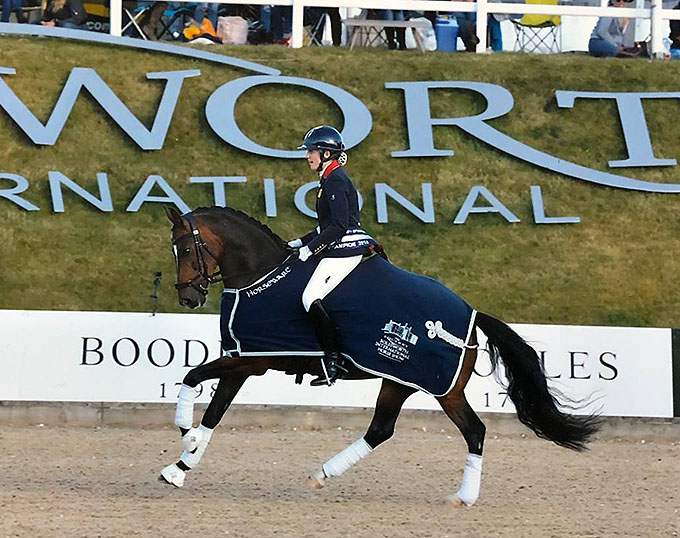 He travels brilliantly whether it be a local show or traveling for several days. Comes off the lorry just the same, never sharp or silly and has competed in some huge atmospheres taking them all in his stride. He has become a hugely important part of our family having given us so much and we want him to go to a home where he can take another child all the way in a loving, caring environment.
Only for sale as this is his riders last year on ponies. Realistically priced at £50,000 as 5* home is incredibly important
Located North Oxfordshire