Horse for Sale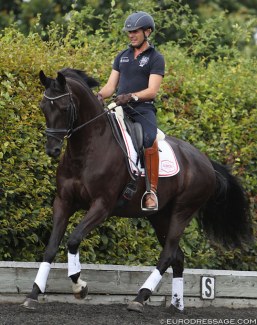 Name: Fortuny
Breed: Westfalian
Year of Birth: 2011
Sire: Furstenball
Dam Sire: Grafenfels x Ludendorff
Height: 166 cm
Gender: Mare
Price category: 20,000 - 25,000 euro
Gorgeous black Westfalian bred mare out of a solid pedigree with the proven dressage champion Furstenball as sire (Oldenburg Licensing champion, Bundeschampion, World Young Horse Championship finalist) and tracing back to major Hanoverian foundation lines (Grande - Der Lowe xx x Gotthard).
Home bred and reared in Belgium, Fortuny was professionally saddle broken only at the age of six due to the owner's busy time schedule (owned and bred by Eurodressage's Astrid Appels). She has been professionally backed in Germany with much attention to natural horsemanship and to getting started under saddle in a stress free environment, yet with a clear emphasis on correct, dressage training.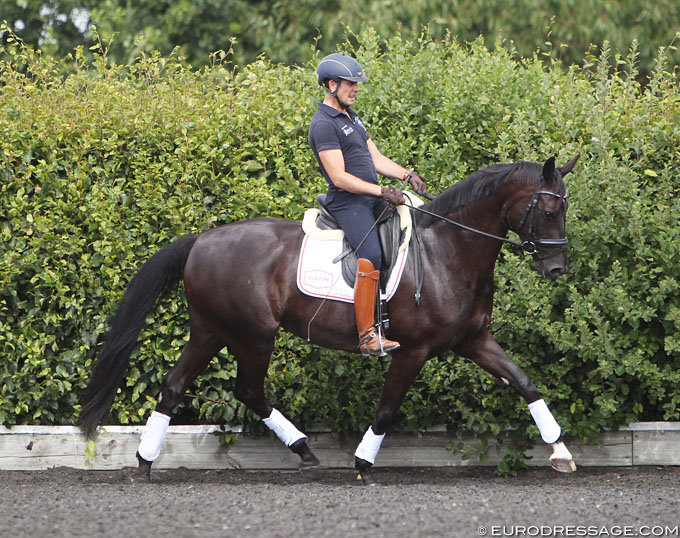 Having had plenty of time to grow and mature in the field when she was young, Fortuny is now 7 years old and bodily in a wonderful condition, schooling at elementary level. She has a great mental maturity and is not playfully young (no bucking, no rearing).  Currently in professional training at an Olympic dressage yard in the United Kingdom, she continues to develop and improve on a daily basis.
Fortuny is an elegant, ladylike mare with a perfect disposition and the most charming temperament. She has three solid basic gaits: a clear 4-beat rhythm in walk, a lightfooted trot, and a balanced canter. She is easy to sit and offers an uncomplicated ride as she is not spooky or touchy/hypersensitive to the aids.
She is very easy to handle, groom, trailer. She has been hacked out on the canter track. She loves cuddles and goes easily into the field alone as well as with other horses. She has the nicest, loving and cuddly disposition which makes her a true joy to own.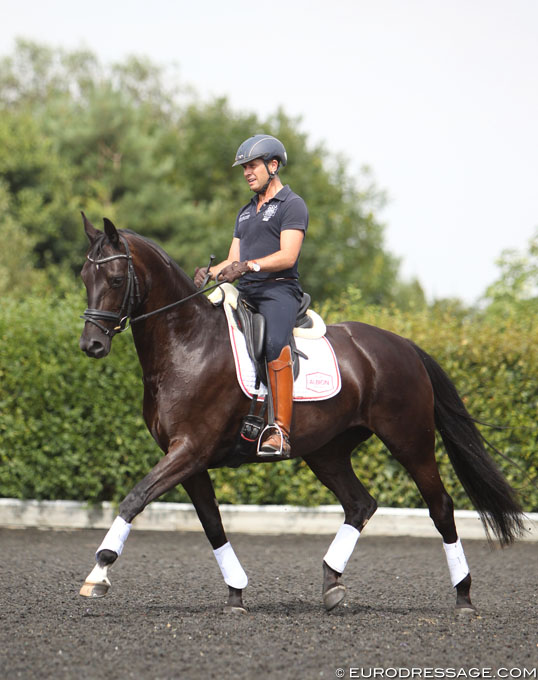 Fortuny, known as "Poppy" at the yard, is an ideal choice for a rider looking for a safe, uncomplicated and confidence boosting ride. This drop dead gorgeous mare will also make an excellent broodmare in the future with her top pedigree.
Located near Oxford, U.K. (1h20min from Heathrow Airport)
Video on request
Owner Contact Info