Saddlery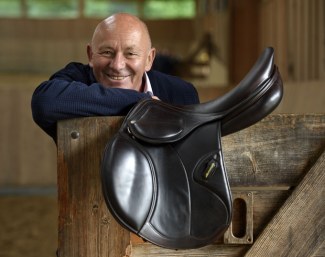 Since its creation in 1998 the Amerigo Brand has been developing the statement of excellence in all its products.
2018 is an important year for Amerigo. The saddle and accessory brand internationally well known for its product quality and technical values, celebrates its 20th Anniversary. 20 years ago a phone call from Selleria Equipe in Italy to Menetsattel AG in Switzerland heralded the beginning of a very special relationship, and the birth of the Amerigo saddle Line.
From the very beginning, Amerigo laid the foundations to become a landmark for riders in search of excellence in the equestrian world. Tailoring Italian manufacture, respect of the riders' needs, selected high-end materials combine in Amerigo to give birth to personalized saddles inspired by a scientific approach that considers the importance of the horse health and biomechanics. Creating the perfect fit and reaching the best athletic performance.
Everything detail passes through the expertise of Peter Menet, Amerigos' saddle designer, who declares: "We are really satisfied with how solidly Amerigo has grown in these 20 years. The great results achieved confirm to us that our design and manufacture philosophy is appreciated by equestrian community worldwide. We make continued investment in R&D and strive to constantly improve our products".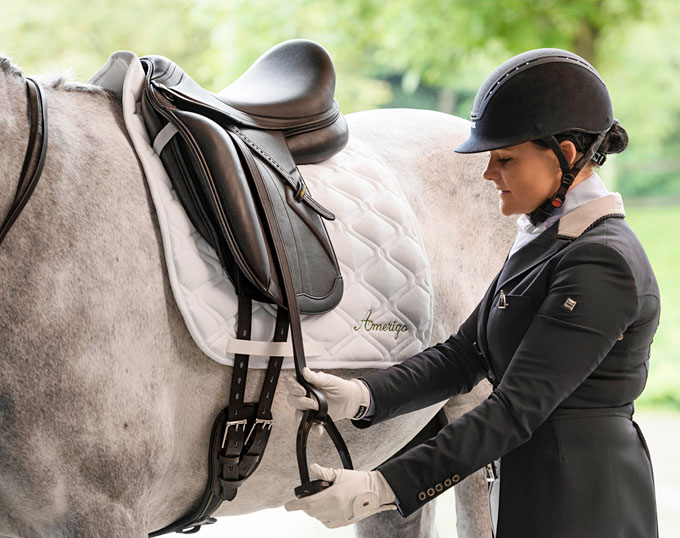 Sold in nearly twenty Countries worldwide, Amerigo saddles are today a household name in the international equestrian world and are enjoyed by a wide spectrum of riders from all disciplines, from top International Riders through to dedicated amateur riders of all levels, who appreciate the comfort, precision fitting and the improved performances of their horses.
The current saddle collection consists now of 30 different models, available in many different versions for almost infinite options. A new special model will be added soon to celebrate this important anniversary: The Amerigo Masterclass Collection will launch this year, featuring a combination of technical excellence and fashionable design.
For further information, visit www.amerigo-saddles.com