Horses & Dreams Online Auction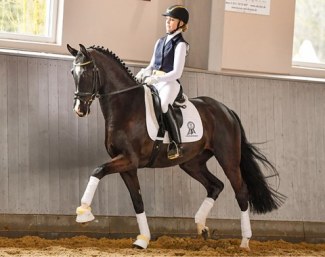 Time is running out on our Online Auction, bidding will end on Saturday May 5th starting at 2:00 PM CET. Have a look at the entire collection and don't forget to register and bid on some exceptional dressage horses.
We are offering a total of nine horses, from promising youngsters up through experienced training horses. The first of which, catalogue number 1 will be auctioned to benefit the BILD-Zeitung charity "A Heart for Children".
The entire Horses & Dreams Online Auction collection is online with detailed descriptions, photos and videos under: auktion.horsesanddreams-auction.com 
Make use of our famous After Sales Service. Of course we can continue to take care of your new horse and further its training as well. If you have any questions about the horses that are available, feel free to get in touch with one of our sales representatives to find you next top horse at the Horses & Dreams Online Auction.
Of course in addition to our online auction collection, we also have a large selection of youngster up to Grand Prix stars available at Hof Kasselmann.
Contact us with your wishes, and we will help you find the right horse for you: 
+49 (0) 5401 89 200
info@psi-sporthorses.de
Ullrich Kasselmann                                                   Francois Kasselmann
+49 (0) 5401 892 00                                                  +49 (0) 171 496 98 65
Emile Faurie                                                              Hartmut Lammers
+49 (0) 171 480 87 68                                               +49 (0) 175 650 55 80
+44 (0) 783 124 66 56