TM Auction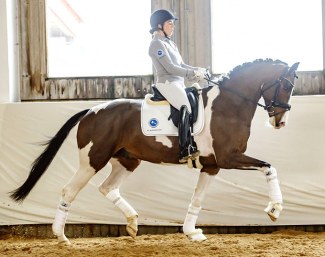 The 5-year old tobino Erasmus (by Blue hors Erlando x Farrington x Samber) became the best sellinger horse in the Thomas Münch online auction, which concluded on 7 April 2018.
A collection of 17 horses was auctioned online and they achieved an average price of 21,485 euro.
Erasmus was the best seller with an auction price of 64,000 euro.
San Bernado (by San Amour x Furst Heinrich) sold for 35,000 euro. Belami (by Belissimo M x Weltmeyer) switched owners for 31,000 euro.
Sonrisa (by Scuderia x Raphael) sold for 26,500 euro, Domingo (by Diatano x De Niro) had an auction price of 22,000 euro.