The Netherlands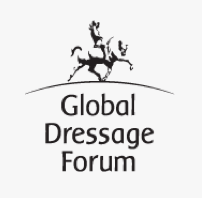 The Global Dressage Forum (GDF) will start a new formula in 2018. It will take place on Friday 20th of July during the CHIO Aachen as an internal seminar for stakeholders, clubs, organisations and committed individuals in the dressage world. FEI and CHIO Aachen are supporting the organisation.
Participants will be invited by the Global Dressage Foundation.
The goals of this Forum will be: 'How can we learn to embrace innovation and change in dressage; update and discussion on Dressage Judges Working Group findings; can we improve working together to stimulate the future promotion of the sport?'.
Board members of the Global Dressage Foundation and representatives of the FEI, the riders and the trainers decided to change the formula of the GDF in a meeting, earlier this year during Jumping Amsterdam. It was noticed that internal communication in the dressage world should be improved. The presentation during the GDF by the FEI, followed by a discussion with riders and trainers, was considered as highly interesting, and it was decided to continue this initiative in a different way.
The CHIO Aachen kindly offered its support and hospitality. The Global Dressage Foundation agreed to organise and sponsor this new initiative.
The board of the GDF exists of: HRH Princess Benedikte of Denmark (President), Ms Juliano (USA), Mrs Winter-Schulze (DE), Dr Bechtolsheimer (GBR), Mr Kasselmann (DE), Mr. Bartels (NL).
The GDF secretary will invite the clubs and stakeholders in the dressage world, such as IDRC, IDTC, IDOC, AIDEO and also the EEF Dressage Working Group, FEI Dressage Committee, Chef d'équipes and a selection of horse owners. The secretariat of the GDF will be responsible for the organisation in close cooperation with the CHIO Aachen.
The GDF will take place on Friday 20th July 2018 during the CHIO Aachen in the Tivoli lounge of Eurogress Aachen. Discussion leader will be Richard Davison.
Related Links
Eurodressage Coverage of the Global Dressage Forum
2017 Global Dressage Forum Cancelled
Global Dressage Forum to Move to Hof Kasselmann in 2016
Global Dressage Foundation to Shoulder Global Dressage Forum