Denmark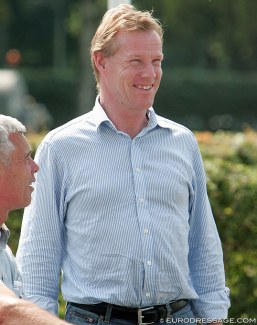 Ib Kirk, stallion owner and manager of the Danish Katrinelund stallion station, has fractured a vertebra in a riding accident on 9 January 2018. 
Kirk fell off a horse and was transported to the Thisted hospital, where the doctors diagnosed him with a stable fracture in one of his back vertebra. 
Ib will have to rest for at least 6 weeks and wear a special corset, but he was allowed to go home on Thursday.
Related Links
Isabel Bache Head Rider at Katrinelund
Skovens Rafael, a Remarkable Young Sire with a Great Success Story