Auction News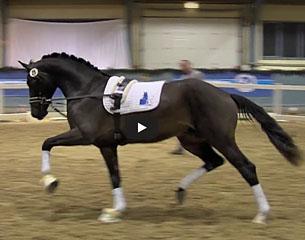 A Franklin x Scandic colt became the price highlight of the first Young Stallions auction held in Kreuth, Germany, on 9 December 2017 following the small licensing for ZfDp registered horses.
The Franklin x Scandic x Jazz sold for 67,000 euro. He is bred and presented at auction by Dutch veterinarian Jan Greve
The second most expensive colt was a Furst Wilhelm x Rohdiamant, which fetched a price of 42,000 euro. A Rock Forever x Londonderry sold for 38,000 euro.
The most expensive jumper colt was a Cellestial x Corrado, which switched owners for 35,000 euro.
Fifteen dressage bred colts were offered for auction.
The average price for a 2.5 year old colt at this auction was 16,656 euro.