Grooms' Corner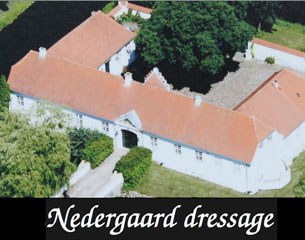 Renowned Danish warmblood brood farm and dressage stable Nedergaard Dressage is looking for an experienced young horse rider to fill the position of their previous rider, who will be resigning because of pregnancy. The job offers the opportunity to train and compete Nedergaard's high quality young dressage horses.
This is an amazing opportunity to work on a private, state of the art farm which has an exceptional quality mare band and breeds outstanding young sport horses.
The young horse rider needs to be a mature person who knows how to work independently and train 3 to 5-year old horses according to the classical principles with patience and care. S/he has to be an experienced rider who can train a young horse to the top of its level according to the horse's age. Grand Prix level skills are not required. The person has to be accommodating, dedicated and train the horses with their welfare in mind. S/he will get the opportunity to compete in both Denmark and Germany.
The rider will also assist in the daily barn duties such as the care taking of the mares, foals and young horses, but only every third weekend. 
Nedergaard Dressage offers an excellent and pleasant working environment with good hours from 8h - 16h and a good salary of 3000 euro (before taxes). Accommodation can be provided.
Please e-mail your application with resume and as much relevant information as possible to: