2017 Brightwells Auction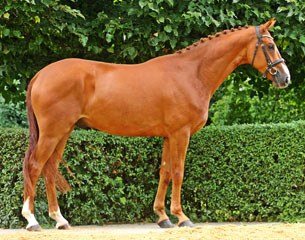 Brightwells will be holding an Elite Dressage Sale on Saturday 19th August at Addington Manor, UK. This auction is held alongside the British Young Horse Show Jumping Championships. The auction horse in the spotlight is Hesselhoj Dune, a 4-year-old gelding by Uno Don Diego – Milan.
Lot 67 Hesselhoj Dune is a 4-year-old gelding by Uno Don Diego – Milan - Kawango
Hesselhoj Dune is a son of Uno Don Diego, who is winning at PSG/Inter 1 level. Hesselhoj Dune is a 3/4 brother of the licensed stallion, Hesselhoj Donkey Boy by Dancing Hit.
Hesselhoj Dune's mother Sobakkehus Kamilja, has competed at Inter A/B/II level herself.
Great grandmother, Amadi Noegaard was an Elite & Sport awarded mare. She competed herself at Elementary level & produced the competition horses; Kiri l by Kawango, Ragman l by Ragazzo & Anastasia by Florestan I.
Further in this motherline, we find the following competition horses; Francisco l by Fruhling; Grand Prix, Dominent by Allegro; Medium level, Drumfire; Grand Prix, Tallents Wellsly; licensed stallion, Grand Prix & Loevens Robin; Grand Prix.
Click here to view all photos and videos
Timetable of Events

This is a unique opportunity to purchase high quality, well trained dressage prospects, who have been carefully selected for type, conformation & rideability.
Friday 18th August at 11am
A presentation of the Auction Horses
the presentation will be Live Streamed on brightwells.com
Saturday 19th August at 5pm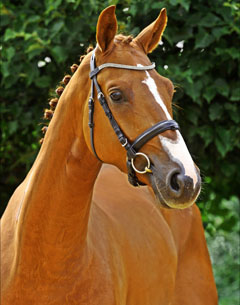 Viewings & Trial Rides

We welcome you to view and try our auction horses at Addington on Friday 18th & Saturday 19th August, prior to the auction.
All horses have undergone clinical examination including X-rays, which are available to be viewed. 
Addington Manor Equestrian Centre is situated 1 hour from London Heathrow Airport.
For further information contact

Sarah Johnson 
Tel: 0044 1568 619777 
 Mobile: 0044 7900 784014