Eurodressage Market - Events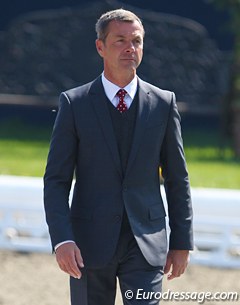 On 6 May 2017 Helgstrand Academy will be hosting a special clinic with Dr. Ulf Möller and Dr. Jonas Rasmussen speaking on the topic of training and health management of the young sport horse. Moller is a celebrated trainer and a World young horse champion, whereas Rasmussen is the current Danish Dressage team veterinarian having served at the 2016 Olympic Games.
This clinic on 6 May 2017 is open to riders, trainers, judges, breeders and amateurs.
Helgstrand Academy intends to give all an interactive opportunity to learn from one of the most successful young horses trainers in the world as well as getting the best advice on keeping young sport horses healthy in their training proccess from one of the most respected Danish veterinaries.
One of the highlights of the program will be a "talk show" with the fantastic group of Young Horses World Champions and medallists that work together at Helgstrand Dressage. The team will share with the audience their own experience on turning a young horse into a World Champion.
Program:
10-12.30: Selection, training and health management of 3- and 4-year olds
12.30-13.30: Lunch break
13.30-15.45: Training and health management of 5- and 6-year olds
15.45-16.00: Coffee break
16.00-17.00: "Talk show" with Helgstrand Dressage Young Horses World Champions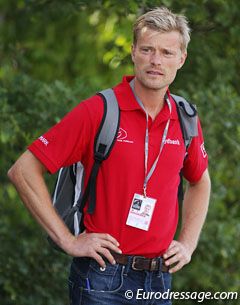 Tickets are 50€
Entries open up to 1 May 2017.
Please register for this clinic by mailing it@helgstranddressage.dk. Payment info will be provided after sign-up.
Location
Helgstrand Academy
Grindstedvej 54
DK-9310 Vodskov
Denmark
For more information, visit www.helgstranddressage.dk