Australian Dressage News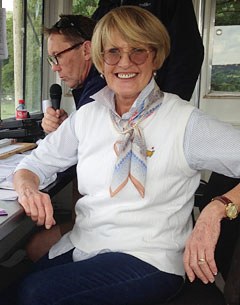 Prue Spurrett has been elected to the position of Chair of the Australian Dressage Committee. She takes the reins from Mary Seefried who has stepped down after four years.
Under By-Laws Mary cannot serve as Chair for more than two terms of two years. She will, however, remain a member of the ADC Committee.
"Developing the sport further domestically will be one of the main tasks for the Australian Dressage Committee in the next quadrennial and Prue has the right mix of skills and experience to lead the Committee strategically to achieve this," Mary said.
Prue Spurrett is a passionate and highly experienced dressage administrator, judge and selector. She was President of Dressage NSW from 2005-2015, Event Director for the NSW Dressage Championships in 2003, 2006 and 2008, had three terms as a NSW Dressage Selector and judged at FEI 4* events in NZ, Thailand, the UK and Ireland.
Her position as Chair of the Australian Dressage Committee takes effect immediately.
"I wish to thank and acknowledge Mary Seefried's terms as Chair of the ADC and for my part, hope to bring experience as a long-time sports administrator and official with a strong club background to the Committee Chair position," Prue said.
"We need to raise participation and put in place clear structures for competition pathways - the ADC has the right mix of talent and experience to achieve our aim of developing the sport on home ground with the support of all involved in our Dressage community we'll succeed."
Related Links
Mary Seefried Appointed Chair of the Australian Dressage Committee
Seefried, Selby, Creed Appointed on Australian Dressage Committee for 2017-2018
Mary Seefried Appointed Member of the Judging Supervisory Panel