Oldenburg Breeding News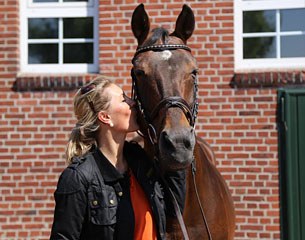 The 2017 Oldenburg Summer Meeting, scheduled to take place on 31 May – 3 June 2017, is a cannot miss event for lovers of horse breeding. The Oldenburg breed society is offering a discount for early bird registration! Get 20 % off when registering before 1 April. The Oldenburg Summer Meeting is a four-day breeders course during which you will get comprehensive support of the Oldenburg Team and gain a lot of interesting inside about the Oldenburg Breed and everything around breeding horses.
Learn about the evaluation of foals with the experience of the Oldenburg judges. See the stallions of the foals personally and speak to the breeders at their home. Visit the training of international top riders and their trainers. Moreover there will be a behind the scenes tour at the Oldenburg Horse Center in Vechta with detailed information on the Oldenburg Studbook and the Oldenburg Auctions. These very informative days will end up with the thrilling experience of the Summer Mixed Sales Auction with foals and riding horses.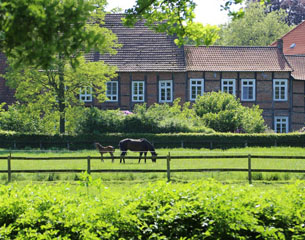 During the whole tour you will have the personal assistance of the Oldenburg Team. Further you will have the chance to gain personal advice for your own breeding programme. We will be happy to consult you in any case and answer any question you might have.
The full service course is 800 € p.p. (640 € p.p. until 1st of April), including five overnight stays in a luxurious hotel, all breakfast and lunch, all tickets and transportation in Germany. Of course, we are organizing the airport transfer for you. The main language of the Summer Meeting will be English, but we are happy to organize an interpreter for any languages you may need. Just book your flight and come visit us at the Oldenburg Horse Center in Vechta.
Information and bookings:
If we can be of any assistance, do not hesitate to contact us at any time!