Eurodressage Market - Services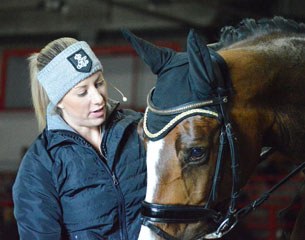 SH Productions, a company whose ethos is "Aspire to Inspire" is gearing up for one of the biggest months in the company's history. October will see them host Olympic Champion, Charlotte Dujardin, showjumper Scott Brash and eventing icon William Fox Pitt in educational tours in North America.
SH Productions Founder, Scott Hayes has created a niche offering in the equestrian industry.  The company, now in its third year of business, has developed relationships with the top athletes in equestrian sport, who work with Scott to plan and orchestrate their North American educational appearances.
Having approached Piaffe, Charlottes agents, three years ago about working with Charlotte on a tour in North America, SH Productions hosted her in Vancouver and then in Portland to great success and large audiences. The forthcoming tour in October this year will see Charlotte host a further educational two days in Toronto at the Caledon Equestrian Park and then in Los Angeles at EI Campeon Farms, with tickets selling within a matter of minutes on announcement.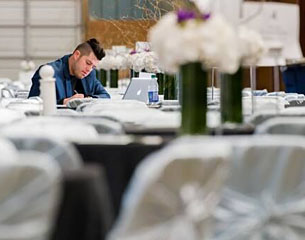 Charlotte says - "I was first introduced to Scott via my management team back in early 2014 about hosting a clinic in Vancouver in 2015. It was a great experience doing a clinic with him. The location and effort that had gone into it was amazing and the people that were attending were very welcoming, so I really enjoyed myself. Scott is a gentleman and we all warmed to his commitment to delivering clinics that are informative and most of all fun, so I didn't hesitate when we had the chance to work together again in Portland and now for a further two events."
The main ambition of SH Productions is to create the best experience possible for the attendees, participants and the presenter.  "We have developed the ambition based on the music and entertainment industries who seek to create memorable experiences for fans and this is our goal. We are still a young company and are continually trying to improve our events, taking on all the feedback we receive to deliver educational events like never before, and filled with new ideas that will improve them" said CEO Scott Hayes.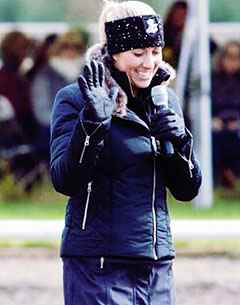 The events are complete with VIP seating where spectators receive daily served lunch to their private tables, champagne and unrivaled views of the arena as well as general admission tickets for sale. The intimate shopping village has the latest in equestrian fashion and they have autograph signings amongst many others endeavours. The events are also supported by sponsorships from an array of brands who want to get involved with the events and the ambitious company through numerous ways; something Scott seems very humbled and grateful for.
"Our relationships with riders has been developing over the past three years and we have been very closely with Abby Newell, Founder of Piaffe Limited, to continue to grow these events.  Abby is a public relations and marketing mastermind, and the partnership we have built and one which continues to grow, is taking these events to the next level on an international stage.  Abby offers invaluable input into my business, as her knowledge is extensive from her experience of building brands during her days in film and music and naturally now through the riders she represents through Piaffe. We are also excited to partner with new platform they have launched 'Piaffe Presents' to share some of the teaching sessions for those who cannot attend, so watch this space on that" says Scott Hayes.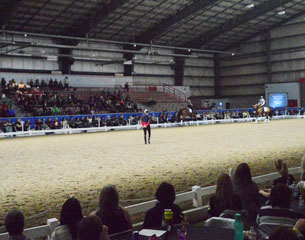 Founder of Piaffe, Abby Newell said - "Scott approached me to work with Charlotte in early 2014 and was very patient in the early days, as we tried to secure a date to do a clinic in Vancouver, given her very hectic schedule. His communication throughout the organisation was clear, detailed and inspired. He is committed to building a credible events company and was very open to ideas from both Charlotte and ourselves throughout, so that he could give the audience the best experience he could. Fast forward the wrapping up of another successful clinic in Portland with Charlotte, he was very keen to evaluate the clinics with us; what worked, what didn't and how he can continue to build on them; notably taking all comments on board for future clinics. Here at Piaffe, we are big believers that if you want to go fast, go alone, but if you want to go far, go together and with that, we continue to work with Scott on further clinics and look forward to seeing his company continue to grow"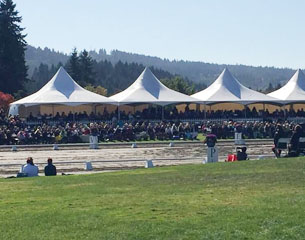 With a host of names signing up to work with SH Productions on their tours, the future is looking very bright for the young entrepreneur.
For more details on the events and to purchase tickets, please see the website https://ca.shproductions.ca
For event sponsorship enquiries, email scott@shproductions.ca
Photos © private - Cara Grimshaw - Mary Cornelius