FEI Dressage News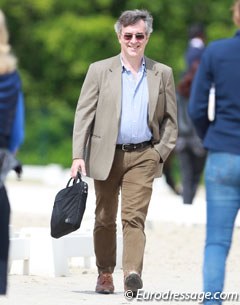 The FEI has announced the creation of a Working Group on Dressage Judging. As of 1 January 2017 the FEI will also be instating a new results format to allow FEI dressageresults statistician David Stickland to process advanced statistics and analytics to improve the education of dressage judges.
Working Group on Dressage Judging

The remit of this Working Group will include, but will not be limited to, evaluating whether the measures introduced after the 2009 Dressage Task Force had a positive, neutral or negative effect on the quality of Dressage judging; evaluating the current Dressage judging system in general; creating a benchmark of various subjectively judged sports in order to define areas for improvement in the Dressage system; and issuing recommendations to the FEI Dressage Committee on ways to improve the Dressage judging system.
The Working Group will be chaired by FEI Bureau member Frank Kemperman (NED) and will count Maribel Alonso (MEX), Richard Davison (GBR), Kyra Kyrklund (FIN), and David Stickland (GBR) as members.
The FEI will also reach out to stakeholders and members of the community to encourage them to provide ideas and documents for discussion.
The Working Group's first teleconference will take place at the end of July.
FEI Instates New Results Format and Extended Analyses
As of 1 January 2017, it will be compulsory to submit all Dressage & Para-Equestrian Dressage competition results with detailed scores broken down figure by figure and Judge by Judge.
This change will provide complete and accurate results for all equestrian fans following International Dressage & Para-Equestrian Dressage results, it will also allow us to process advanced statistics and analytics in regards to Dressage & Para-Equestrian Dressage competitions and will be used to improve education for FEI Dressage & Para-Equestrian Dressage Judges throughout their careers.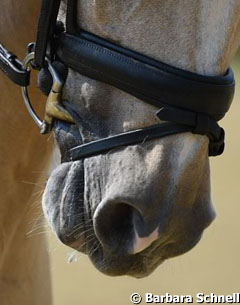 It will be possible to upload these detailed results in a XML format directly to the FEI Database or manually enter these results on a specially designed online dressage results interface.
In the same FEI announcement, sent out on 7 July, the FEI also posted a reminder to FEI Stewards on noseband tightness.
The reminder stated: FEI Stewards of all disciplines are reminded to pay particular attention to ensure that nosebands are not overtightened. It must be possible to place at least one finger between the horse's cheek and the noseband.
Nosebands must never be used in such a way that they interfere with a horse's breathing. Particular attention must also be paid to ensure that horses' boots are not overtightened.
Photos © Astrid Appels  - Barbara Schnell
Related Links
Ukrainian Judges Dzhumadzhuk and Shulga Suspended for Nationalistic Judging at 2016 CDI Lier
Feud Between Dutch Judging Corps and Dutch Equestrian Federation
In the Firing Line: The Dressage System of Judging
Editorial: Burn the Witch