2015 CDI Lier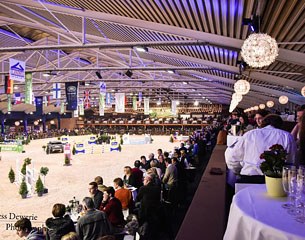 The brand new 2015 CDI 4* World Dressage Masters in Lier, Belgium, on 3 - 8 November 2015 are  promising to be an exciting and well attended 6-day international dressage extravaganza. Organized at equestrian centre Azelhof, this four star CDI competition is sponsored by VIAN Group and will offer a complete dressage package with classes for young horses, pony, junior and young riders, Under 25 rider as well as a senior small and big tour.
The 2015 CDI Lier is the third leg of the 2015 World Dressage Masters indoor show circuit. After two promo events and world cup qualifiers in Tallinn (EST) and Siauliai (LIT), Lier is the third indoor WDM show on the 2015 show calendar. The WDM Roosendaal and Mechelen will be the two final competitions in December of this show year.
Alex Parkhomchuk, member of the Lier CDI organizing committee representing title sponsor Vian Group, is delighted about the new WDM stage in Lier, Belgium.
"The Azelhof in Lier is one of the best indoor equestrian arenas in Belgium, known for hosting mostly jumping competitions. Vian Group and WDM decided to organise a pure dressage event there," said Parkhomchuk. "It will be six days of competition with a fantastic, mixed program representing six levels of competition in this arena. We are sure dressage riders and spectators will love this place."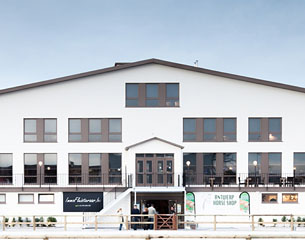 Parkhomchuk confirmed that the World Dressage Masters is aiming to broaden its scope to all levels of international dressage competition. Originally the World Dressage Masters were exclusively for senior Grand Prix riders and since a few years ago it included the Next Generation Under 25 riders. WDM is now taking further steps and offers classes for young horses as well as pony, junior and young riders.
"The World Dressage Masters, with VIAN Group as title sponsor, is a series of top level dressage events and now includes Lier," Parkhomchuk explained. "We want to give every international dressage rider the opportunity to take part in this competition. For Lier the programme will be quite intensive with six days of non stop competition from 8 AM in the morning till 11 PM at night. We believe that with this approach we will make a good contribution to development of dressage sport in Belgium."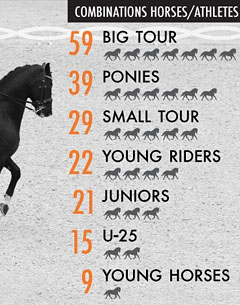 The 2015 CDI 4* Lier will be an action packed event featuring numerous international dressage super stars such as Hans Peter Minderhoud (NED), Marlies van Baalen (NED), Patrick van der Meer (NED), Morgan Barbançon (ESP), Kristy Oatley (AUS), Anne van Olst (DEN), Fiona Bigwood (GBR), Richard Davison (GBR), Jeroen Devroe (BEL), and Inna Logutenkova (UKR).
You can enjoy this top class dressage show in an exclusive environment by booking a VIP Table. For an exceptional show experience, reserve your seat on the VIP terrace overlooking the arena and enjoy the culinary delights catered by the top class Azelhof Restaurant. Book here
The 2015 CDI 4* Lier starts on Tuesday 3 November 2015 with the young horses classes as well as the pony and young riders team championship test. The competition runs for six days and concludes on Sunday 8 November. Saturday 7 November will be freestyle day with the Junior, Inter I and Grand Prix Kur to Music.
For more information, visit www.liercdi.com