Veterinary News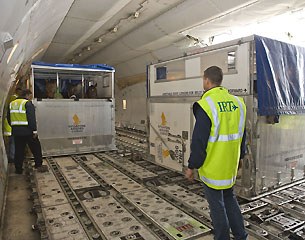 IRT, specialists in flying horses to long haul destinations around the globe, has welcomed this week's announcement from Australia's Department of Agriculture that will see travel restrictions on horses leaving Germany lifted at the end of the month.
Following a confirmed case of the infectious disease Glanders in Germany in November last year, restrictions were immediately put in place by the Australian Government that meant any horse travelling to Australia would need to have been outside Germany for at least six months.
That restriction was to be in place for at least three years but had the option of being reduced to six months in the event Germany could supply Australia's Quarantine and Inspection Service with sufficient assurances that the disease had been effectively dealt with.
With such assurances now received, all travel restrictions are to be lifted on 30 July and IRT's managing director Jim Paltridge believes the news will be welcomed by competitors across Europe, who will once again have access to IRT's quarantine facility in Haren, Germany.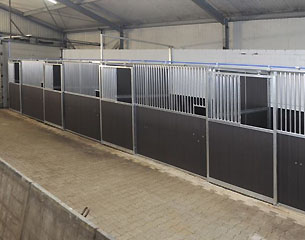 "With Germany closed out, European horses and their riders had to come to the UK to quarantine but now they can go back to using their regular facility in Haren, which is wonderful news," Paltridge said. "The Germany to Australia market is a long-established one and it is fantastic to see it open once again."
IRT will resume business almost immediately, with the first Germany to Australia trip scheduled to begin quarantine on 5 August.
Paltridge added: "We thank the German Ministry for their diligence and hard work in overcoming this issue so swiftly and providing the Australian authorities with the required documentation to allow us to resume our business. We are looking forward to returning to business as usual and we are anticipating a quick resumption of traffic of high quality competition horses to Australia in the very near future."
More information on equine horse transport, visit www.irt.com