Swiss Dressage News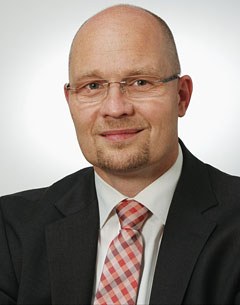 Martin Wyss and Genevieve Pfister have joined the technical dressage staff at the Swiss Equestrian Federation. Wyss is the new dressage director, Pfister the chef d'equipe for the elite riders.
The board of directors of the Swiss Equestrian Federation appointed the two at a meeting on 21 May 2015
The 45-year old Wyss has been working as chef of the high performance team for dressage since July 2014. Wyss, who is a local bank director by profession, is looking forward to his new post as dressage director.
"I experience the co-operation between the performance tests, the squads, the horse owners, sponsors, trainers, show organizers, officials and partners of the feveration as well as the media and interest groups as very constructive," Wyss stated.
Genevieve Pfister is the new chef d'equipe for the elite riders. Pfister has been a dressage judge for over twenty years and since 2006 she has been judging at Grand Prix level. Genevieve is a certified rider who has competed in dressage, show jumping and eventing.
Pfister will accompany the Swiss elite riders at her first show as chef d'equipe in Compiegne, France, on 3 - 7 June 2015.
Related Links
Swiss Riders for First EC Selection Trial at 2015 CDI Compiegne
Swiss Dressage Teams for 2015 Announced
Plage and D'Arcis Resign from Position at Swiss Equestrian Federation