Eurodressage Market - Products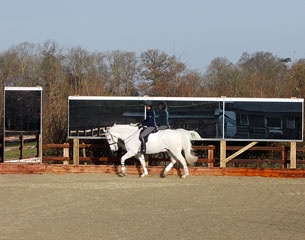 Mirrors for Training's quality Arena Mirrors are now available throughout Europe, due to demand for the company's system that is uniquely engineered offer true reflection mirrors performing perfectly for years to come.
The company's Arena Mirrors are incredibly popular in the UK and are used by many top riders, trainers and training centres. Each 2440mm x 1220mm (8ft x 4ft) mirror is mounted on a robust galvanised steel frame that won't warp, to ensure a crisp, accurate reflection.
Mirrors for Training's Arena Mirrors can be used indoors or outdoors, mounted horizontally or vertically, and benefit from safety film and impact absorbing foam 'just in case'. The good news is that with Mirrors for Training's name becoming increasingly popular across Europe, there are now regular runs to European countries, so if you're interested in having superior arena mirrors in your arena, now's the time to get in touch.
"We're thrilled to be delivering and installing our Arena Mirrors all over Europe," says Andrea Miles from Mirrors for Training. "Professional riders know the difference that mirrors can make to their riding, but getting the right mirrors is really important. Having a mirror on a frame that warps means that the image distorts and is not as valuable as it should be…it's difficult to perfect a movement when the mirror isn't giving a true reflection of what's going on!"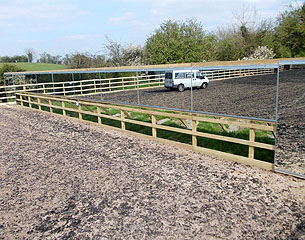 Miles continued: "Our mirrors ensure that every movement is accurately reflected, giving the rider every chance to see where they could gain an extra mark at every stage. Getting that instant visual feedback allows instant correction and faster progression as issues can be addressed at the time. They really are valuable assets."
Whether one mirror is installed or a whole mirror side, being able to check position and the accuracy of a movement as and when needed is invaluable. Many dressage riders have benefited from this including Sophie Wells, Nikki Crisp and Melissa Beer.
Mirrors for Training offers a supply and a supply and fit service for its Arena Mirrors. Just call for prices and information.
To find out more about Mirrors for Training, see www.mirrorsfortraining.co.uk or call +44 (0)1902 791207.