Polish Dressage News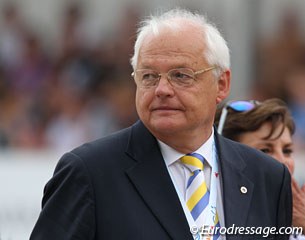 Polish 5* dressage judge Wojciech Markowski has passed away in the hospital of his home town Lublin, Poland, on Monday evening 5 January 2015 after a short period of illness. The 67-year old Markowski lost his battle against cancer.
Wojciech was born on 1 June 1947. He studied at the Marie Curie University in Lublin, Poland, and until 2012 worked at the Department of Physical Chemistry at the Lublin Medical University. He obtained his first riding instructor diploma from Poznan Academy of Physical Education in 1975 and was active as an international judge in eventing/dressage since 1982 and 1985 respectively.
Wojciech became an O-judge(5*) in 1989. He judged at all recent major international championships including the 2004 Olympic Games, 2006 World Equestrian Games and the European Championships in 1991, 1995, 1999, 2001, 2003, and 2009 as well as numerous World Cup Finals. He also officiated at the 2010 World Young Horse Championships in Verden.
Markowski often served as technical delegate at continental championships. He started working as a TD at the first Balkan Championships in 1992 and held the same position in 2010. He was the TD at the 2012 Olympic Games, the 2010 World Equestrian Games in Kentucky, at the two World Cup Finals in Las Vegas, at the 2005 European Dressage Championships.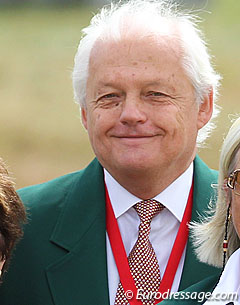 He was a riding coach, organizer of national and international events and judges seminars, and author of many articles in horse magazines and journals. He is a past member of the FEI World Cup Committee and the FEI Dressage Committee. In December 2012, he was elected as the board member in the European Equestrian Federation (EEF) and acted in several working groups.
Markowski was diagnosed with a brain tumour in the autumn of 2014. He was under treatment for two months following an operation but lost his battle against cancer on 5 January 2015.
EEF president Dr. Hanfried Haring said : "It is very sad to lose yet another advocate of our sport. Wojtek has been the driving force in our institution for dressage. He has initiated and chaired the EEF Dressage Working Group, where he was as enthusiastic as ever, with his new ideas. His contribution and spirit for the sport will not be forgotten."
Wojtek's colleague judges Vincenzo Truppa, Peter Holler and Hans Christian Matthiesen also spoke with great admiration of Wojtek, which was his nick name.
Italian 5* judge Vincenzo Truppa reminisced that he first met Wojtek when he judged in Monza, Italy and Truppa was competing two Polish horses. "A natural mutual sympathy then came in our relationship and when I stopped riding and became a judge myself,  our relationship became a real friendship. It was a long standing friendship. I cannot remember the times I have been judging in Poland and Wojtek in Italy, but I can remember his very sedate temperament, never cross, always very tolerant. One of my dearest friends has gone away too early and too quickly. Ciao Wojtek, in this sad day I can assure you will remain in our memory and in our heart."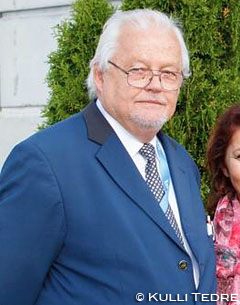 German 5* judge Peter Holler told Eurodresage: "I am very sad that such a great horse personality has passed away! During many years he became not only a nice and friendly colleague but also a friend. I admired him for his engagement and for how he encouraged many pepole in the dressage world! We will miss him!"
FEI Dressage Committee member and 5* judge Matthiesen said: "He was an inspiring man to many. He had a deep interest and commitment to the sport. Towards younger and less experienced judges' colleagues he always showed a true interest and support and was always prepared and ready to discuss sports and judging. His brilliant memory and ability to find and return arguments (especially statistics !) were a great inspiration to me. His academic background as a Dr did not fail, but it just meant that I had to be even better prepared when I as a colleague had to defend myself in a discussion. I learned much from him as a judge. He was highly respected as a judge, TD, etc. of all involved in our dressage sport. He will be greatly missed. My thoughts to his family and friends."
Photos © Astrid Appels - Kulli Tedre
Related Links
Eurodressage Photo Database: Wojciech Markowski
Ground Jury for 2015 European Dressage Championships Appointed
2014 FEI Refresher Seminar for Judges in Zakrzow: "Judge with Feeling"
Merkulova and Mister X Impress the Judges and Crowds at the 2014 World Cup Qualifier in Tallinn
Markowski Appointed Technical Delegate for 2012 Olympic Games