British Dressage News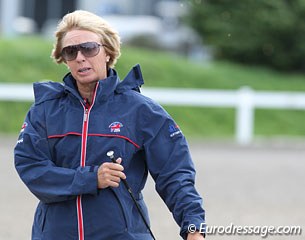 International FEI Judges Judy Harvey and Clive Halsall will be taking the two-day Principles of Judging Seminar on 19 - 20 October 2013 at Bishop Burton College, East Yorkshire, a new venue for this seminar.
The seminar will include the basic principles of judging, assessing ways of going and will look in detail at specific movements and problems.
This is an official seminar for judges on Lists 5, 6 and Trainees with the level of tests ranging from Preliminary through to Medium. However it will be open to all judges, trainers and riders as it covers principles and topics that are of interest to all dressage enthusiasts, whether they are looking to fine tune their own judging or maximise their scores in competition.
Tickets are available for either day or the whole weekend and although the programme is designed to progress over two days, each day will give a great opportunity to listen, discuss and debate with two of the Britain's top judges.
If you wish to attend please book tickets via the BD Website Shop or Contact Erica Attwood, Education and Development Officer, on 02476 698833 or email.
Photo © Astrid Appels
Related Links
Wessels and Graham, Key Speakers at 2011 British Judges Principles Seminar
Brits Book First Victories on Day One of 2013 CDI Vidauban
2012 Irish Judges Seminar with Jennie Loriston-Clarke
Jan Bemelmans Keynote Speaker at 2008 British Dressage Convention