Eurodressage Market - Products - Veterinary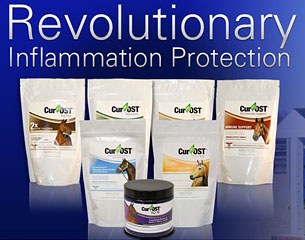 Nouvelle Veterinary Research, Inc., a research and product development company based out of North Carolina, USA is proud to announce the release of two new products to our line of anti-inflammatory equine nutraceuticals. The founder of Nouvelle, Tom Schell, D.V.M, has been a private practice veterinarian for over 18 years with a predominant interest in how inflammation impacts overall health of the equine athlete as well as soundness.
Inflammation is often viewed as either acute or chronic in nature; acute being potentially beneficial while chronic inflammation can lead to a host of conditions ranging from arthritis, laminitis, navicular syndrome, tendon conditions, muscular issues, exercise intolerance, asthma and even certain ocular conditions. Pain is a direct result of ongoing inflammation, but this is not the only consequence. Inflammation leads to a breakdown of cellular health, tissue healing as well as regeneration. In order to regain health and soundness, the inflammatory process must be controlled.
The Cur-OST® line of products utilizes two research proven potent anti-inflammatory herbs: curcumin and boswellia. The goal of the supplements is to reduce inflammation as well as oxidative stress, which is likewise connected with cellular degeneration. By reducing the inflammation, we can reduce pain, improve mobility and slow degradation as a result of injury, training or daily activity.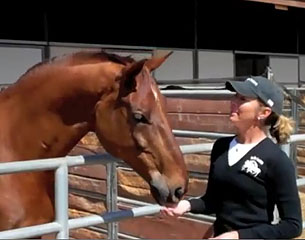 Nouvelle Veterinary, Inc. has just released our new Cur-OST® PURE EQ and our Cur-OST®EQ Immune & Repair formulas. Our PURE EQ formula utilizes the highest levels of curcumin in addition to potent antioxidants to combat severe or critical levels of pain and inflammation quickly. We have had tremendous success in combating the inflammation behind severe arthritis and laminitis, helping to restore function and quality of life to these patients. Our EQ Immune & Repair formula helps to enhance immune function by providing micronized mushroom beta-glucans as well as essential amino acids to help enhance the immune response as well as support tissue healing and intestinal health.
All of our products are research supported, veterinarian developed and clinically utilized to improve health and soundness. Visit our website at www.curost.com for more information and to view our entire product line for horses, companion pets and people!
Cur-OST® Health Supplements. Protecting and Rebuilding Health!
Inquiries may be made directly to Dr. Schell at tschelldvm@nouvelleresearch.com or by calling 1-800- 476-4702 in the continental USA. Our products are available for distribution internationally.
Check out Shannon Peters' testimonial of how Cur-OST helped her FEI horse Flor de Selva be relieved from all the inflammation caused by Lyme's diseases and borderline Cushing!