Canadian Dressage News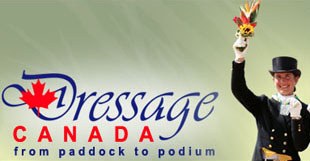 Dressage Canada, Equine Canada's committee for the governance of the sport of Dressage, is announcing two changes to the composition of its Board.
Renee Young has announced her decision to step down as the chair of the Dressage Canada Board effective 31 December 2011, due to changes in her personal life. Young was elected as a member of the Dressage Canada Board for a three-year-term in 2009, and she plans to remain an active member of the Board and fulfil that term.
Liz Steacie was asked by the Dressage Canada Board to lead its High Performance Committee in August 2011, during the difficult period for the committee that coincided with the Pan American Games.  She remains a member of the committee, and looks forward to continuing her support of Canadian dressage.
Dressage Canada and all of Equine Canada would like to thank Young and Steacie for their dedicated service to the sport of dressage in Canada, especially during a very busy and successful 2011 competitive season.
The Dressage Canada Board (DCB) develops and manages its programs through a number of technical committees. The objectives of Dressage Canada are to foster the growth of dressage and the pursuit of excellence in the sport at the local, national and international levels. The DCB consists of seven elected members, six directors-at-large elected from the senior affiliates of Dressage Canada and one athlete representative elected by their peers through the Dressage Canada Athletes' Council. A minimum of two director-at-large positions are opened each year.
Related Links
Lorraine Stubbs Successfully Appeals Resignation from Dressage Canada Board
Dressage Canada Board Crisis After Three Resignations