American Dressage News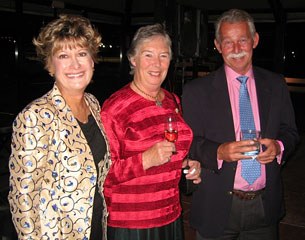 Dressagedaily reported that the popular and active member of the United States Dressage community USEF and FEI 4* Dressage judge Janet Foy has thrown her hat in the ring to run for Vice President of USDF.
With the USDF Convention underway in Jacksonville, Florida, Janet has packed her bags and campaign buttons and is on her way. Foy, who resides in Colorado, has been an active member on both the USDF Board of Directors as well at serving as the Region Five Director, the only candidate who has had that level of experience.
As a judge and clinician Foy has spends her time travelling throughout the United States having the unique ability to be able to communicate directly with so many of the members, competitors and breeders throughout the country.
Read the complete Article on Dressagedaily.com
Related Links
John 'Jack' Kimball and Judith Noone to Receive the 2010 USDF Lifetime Achievement Award
George Williams Elected President of the U.S. Dressage Federation