2009 World Dressage Masters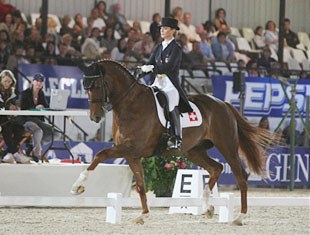 The CDI Cannes will host the third Exquis World Dressage Masters show on June 11-13, 2009, in Cannes, France. One year ago the idea of the World Dressage Masters was launched with a successful try out at the 2008 CDI Cannes. Just like the other WDM shows Cannes has a five-star status and will carry 100,000€ prize money. 
Cannes has become the substitute for Salzburg, which dropped out due to financial problems. The 2009 WDM Calendar now is comprised of
Palm Beach USA - 28 January to 1 February
Munich - 21-24 May
Cannes - 11-13 June
Hickstead - 23-26 July
Mr. Anthony Kies, CEO of WDM, is very happy with the current line up. "Although we have noticed that the particular date for Cannes might be inconvenient for some riders, we are happy Cannes has embraced the innovating concept of the Exquis World Dressage Masters again.  We trust all riders will be more than happy with our efforts so that they will include this wonderful show again in their schedule."
The next World Dressage Masters Show in Munich has already moved forward and is renewing the footing for this year's show. WDM-manager John van de Laar says, "some of the best riders in the world like Anky van Grunsven, Isabell Werth, Hans Peter Minderhoud and Kyra Kyrklund have already confirmed their participation. We are very happy with the fact that WDM seems to bring a new spirit to the events. Although times are tough organizers put in an extra effort to guarantee top conditions for riders and fans. This is a very positive spin-off of our concept!"
Photo copyrighted: Thierry Billet for Sportfot
Back to the 2009 WDM index