2009 World Dressage Masters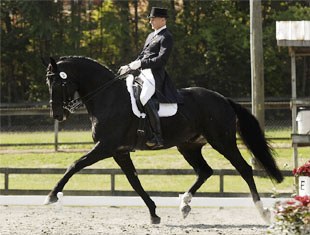 The schedule and riders' list for the 2009 World Dressage Masters CDI 5* to be held at the Palm Beach International Equestrian Center Jan. 29-31 have been announced.
The list of riders is assembled by invitation based on the FEI Riders Ranking. For the Palm Beach qualifier the list contains no major surprises as it features the Dutch and Danish riders who are highest ranked and closely co-operating with title sponsor Exquis. Furthermore a large group of the top ranked Florida based riders has been confirmed. Two U.S. West Coast riders fly in for the show, Steffen Peters and Jan Ebeling. So far, no Germans, nor Swedes nor British have entered to compete.
Up to 20 horse and rider combinations from six nations will compete in the inaugural €100,000 ($135,000) 2009 World Dressage Masters CDI 5* series at PBIEC. The other events are Salzburg, Austria (May 1-3), Munich, Germany (May 21-24) and Hickstead, Great Britain (July 23-26).

The veterinary jog for all the horses will be held on Thursday, Jan. 29.
The Grand Prix starts at 1 p.m. on Friday 30 January 2009 and so far the following combinations are entered:
| | | | |
| --- | --- | --- | --- |
| Rider | Horse | Country | FEI Ranking |
| Stefan van Ingelgem  | Withney van 't Genthof | BEL | 33 |
| Ashley Holzer | Pop Art | CAN | 9 |
| Jacqueline Brooks | Gran Gesto | CAN | 56 |
| Marco Bernal | Diamore | COL | 149 |
| Mikala Gundersen | Leonberg | DEN | 230 |
| Anne van Olst | Exquis Clearwater | DEN | 36 |
| Lars Petersen | Succes | DEN | 35 |
| Edward Gal | Interfloor Next One | NED | 144 |
| Hans Peter Minderhoud | Exquis Escapado | NED | 27 |
| Tosca Visser | Moorland Opportunity | NED | 403 |
| Anky van Grunsven | Painted Black | NED | 5 |
| Arlene Page | Wild One | USA | 163 |
| Jan Ebeling | Rafalca | USA | 57 |
| Michael Barisone | Neruda | USA | 188 |
| Jane Hannigan | Maksymilian | USA | 74 |
| Joe Sandven | Rachmaninoff | USA | 193 |
| Tara Stegen | New Tango | USA | 119 |
| Steffen Peters | Ravel | USA | 15 |
| TBA |   |   |   |
| TBA |   |   |   |
Photo courtesy: Tantalus Farm
Back to the 2009 WDM index