Belgian Dressage News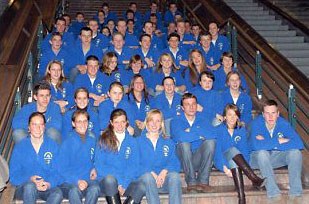 The Belgian Flemmish Equestrian Federation (VLP) has announced the creation of the AA Talent Plan and AA Talent Team. Basing itself on the tremendous successes of the Dutch Rabobank Talent Plan
, the Belgian Equestrian Federation decided to follow the Dutch example and created a similar plan and team in Belgium.
The Plan is sponsored by AA Drink, a soft drink of the company United Softdrinks. They will financially support the plan for two years and took an option on an extension of one year.
The AA Talent Plan includes riders between 16 and 25 years of age competing either in dressage, show jumping or eventing. The AA Talent Plan will guide these young riders and scout for new talent. The AA Talent Team includes an A and B-team and a Talent of the Year will be proclaimed at the end of each competition year. The Talent Team will be guided by an Expert Platform of confirmed equestrian professionals.
The AA Talent Team for Dressage includes:
A-Team
De Deken Julie
Van Campen Ruth
Volders Hannelore
B-Team
Cool Isabel
Hoet Anouck
Vandenberghe Thibault
Verliefden Fanny
The Dressage Expert Platform includes:
Cuypers Carl
De Bondt Carmen
De Ridder Ton
Devroe Jeroen
Engelen David
Lunskens Mieke
Pieters Peter
Schlack Gudrun
Smits Vicky
Van Daele Jacques
Van Doorslaer Laurence
Van Lent-Baetens Sophie
Verbocht Corry
Verwimp Wim
Withages Mariette
More news on the AA Talent Plan to appear soon
Related Links
AA Drink Presenting partner AA Talentenplan (in Dutch)